Drumset – 3 x high-end pepper mix
BASS, SNARE, Hi-HAT – 3 exclusive Kampot pepper blends for a spicy beat on the plate!
The perfect gift in the design box. For all pepper friends.
Weight: 125g
Basic price per 100g: €20.66
Drumset – 3 x high-end pepper mix
The pepper mixtures in our drum set provide a spicy beat on the palate. Whether it's the deep sounds of the BASS drum, the high notes of the SNARE or the chicks of the HI-HAT – you are the composer and ensure a virtuoso mix on your plate, through all the dishes on the menu!
bass
That goes through and through! Our powerful 4-pepper blend from Kampot will not only get your tongue trembling! Strong, fruity and sweet is the spice with which our BASS mixture provides the background noise on your plates: Perfect with beef, stews, oven vegetables, tomatoes, butter sandwiches, dips, sauces and of course everything that comes from the grill! Also as a table spice for peppering.
snare
Set clear accents! With the aroma profiles of White Kampot Pepper and White Pepper Pearl in our SNARE mix, you can articulate them with precision. The keyboard of the high notes is strengthened by spicy mace and Greek sea sage and garnished with the scent of sweet and fresh cardamom and lemony coriander seed. SNARE sets the tone for white meat (poultry, veal), fish and seafood. And with light sauces, leeks, turnips, kohlrabi or buttered potatoes, our queen of the drum set provides a new dynamic.
hey hat
Spice up is their mission! The HI-HAT pepper mixture of red Kampot pepper, fermented long pepper, timut pepper, caraway variants, smoked salt and raw cane sugar is the flourish for strong, hearty stews or pea and lentil stews. Their sound is particularly pleasing to fatty poultry, fatty fish and fatty meat, such as pork belly. HI-HAT makes some noise on fried potatoes, cabbage and marinades and tuned a cube of hard cheese boldly dipped into the mix!
ingredients
Bass : Fermented Kampot Pepper (Green Pepper 80%, Sea Salt, Water), Black Kampot Pepper, Long Red Pepper, Fermented Red Kampot Pepper (Red Pepper 80%, Sea Salt, Water), Sea Salt.
Snare : White Kampot Pepper (43%), White Pepper Pearl, Coriander Seed, Salt (Indian Sunflake), Cardamom, Sage, Mace, Orange.
Hi-Hat : Red Kampot Pepper (48%), Fermented Long Pepper (Long Pepper (80%), Sea Salt, Water), Red Long Pepper, Black Cumin, Cumin, Timut Pepper, Cumin, Smoked Salt (Salt, Natural Smoke), Raw Cane Sugar .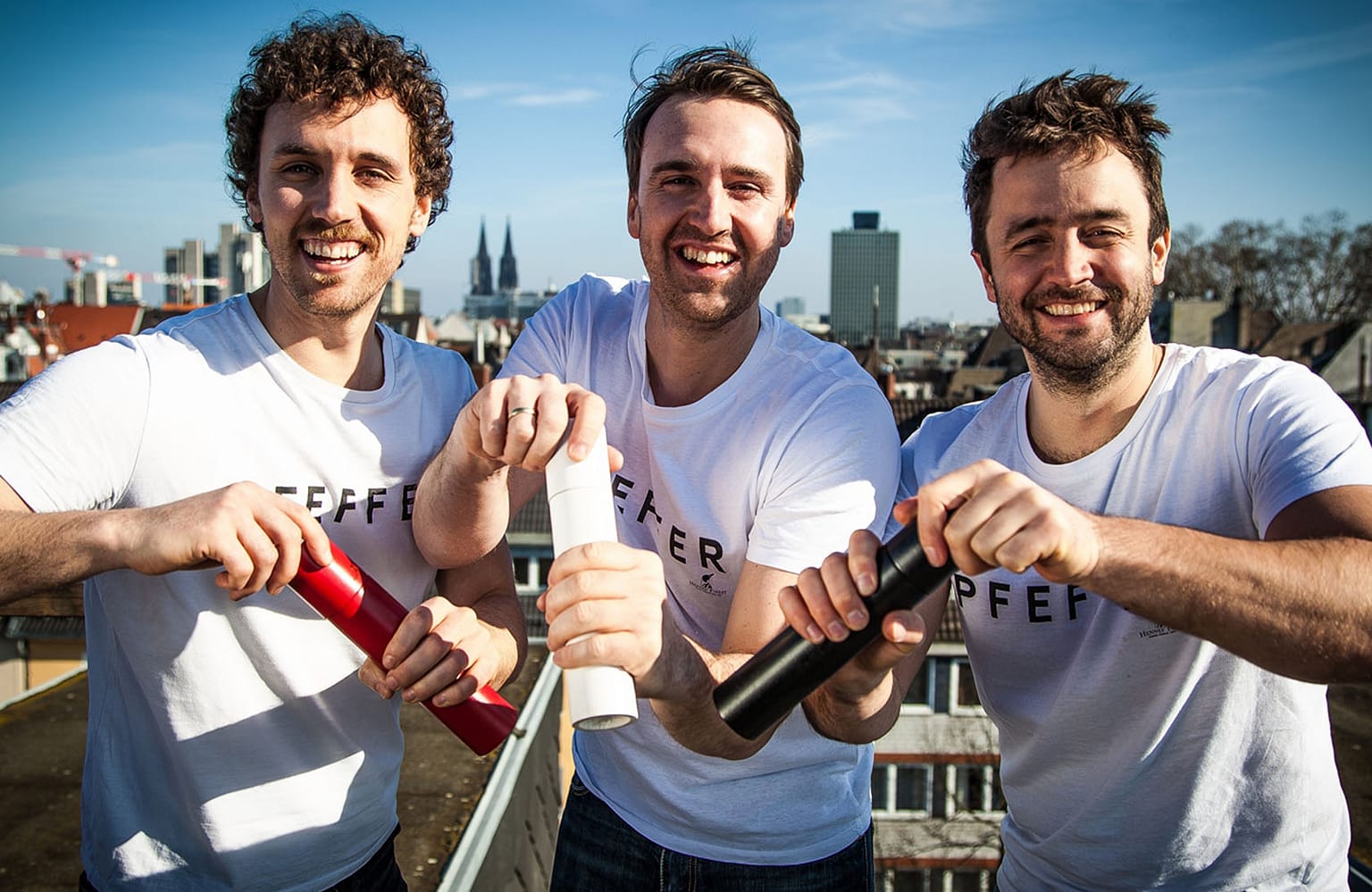 Express delivery available!
If you order by Monday 2:00 p.m., we can guarantee delivery from Tuesday! We send your goods by Go! Express.
Weitere Produkte von Hennes Finest online bestellen!