Imperial Wagyu. The best cuts - our selection of Japanese beef.
The cattle imported exclusively for us from Japan come from the prefecture of Miyazaki and are among the absolute best in the world. Delicately melting on the palate, buttery in texture – pure enjoyment for all lovers of high-quality meat products.
The cuts selected for Imperial Wagyu have a particularly intensive marbling of at least BMS 7 (Beef Marbling Standard), tested by the Japan Meat Grading Association. Of course, all cuts achieve the highest quality class A5.
Choose from four unique Wagyu Cuts:
The right sauce for Imperial Wagyu?
Perfectly prepared Imperial Wagyu doesn't need much to shine. Some good sea salt, either placed directly on the tranche or next to the meat on the plate, makes for a great treat. You can increase this with wasabi and of course and very classic, some best soy sauce. We recommend the particularly intense sauces from Soy & Soul. Of course, you can also serve Jens Rittmeyer's stewed beef jus or thyme-shallot stock as a slightly warmed dip with the Imperial Wagyu.
This is how you prepare Imperial Wagyu easily and without risk. The 12 tips for perfect Wagyu!
Defrost the deep-frozen Wagyu gently overnight in the refrigerator in a vacuum bag. With a thawing time of more than 12 hours, it is advisable to remove the meat from the vacuum bag and wrap it in cling film.
Take Wagyu out of the fridge about half an hour before preparation – but no longer, as the intramuscular fat begins to melt at room temperature.
Use kitchen paper to remove any meat juices from the steak
Do not prepare Wagyu directly over the embers or open fire, due to the high proportion of intramuscular fat there is a risk of fat fire
Ideally prepare Wagyu on a hot stainless steel plate (teppanyaki grill) or in a good cast iron pan at around 250 degrees
Additional fat for frying is not absolutely necessary, since Wagyu already has a high fat content
With the thumb-thick cuts we deliver, the Wagyu should be fried for about 2-2.5 minutes per side until a nice golden crust has formed
Cook Wagyu in indirect heat (e.g. oven) at 140 degrees to a core temperature of 46-48 degrees (rare) (only applies to thicker filet mignon or chateaubriand cuts)
Let the Wagyu steak rest outside of the pan for about 3-4 minutes
Cut the Wagyu steak into thin slices and season with fleur de sel and a good pepper if you like
Served on a plate that has been preheated to 45-50 degrees, the slices stay warm longer
Imported from Japan - processed and portioned in a German master workshop.
With such a high-quality product, no step should be left to chance. Imperial Wagyu cattle grow up in the Japanese province of Miyazaki and are slaughtered there. From there they are cooled and flown to Germany. Further processing is also carried out by trained, Japanese master hands. The various cuts are cut in our master workshop and checked for quality and weight. In this way we can ensure that you not only receive a perfect product, but also always at least the guaranteed weight of 120g or 150g. The finished cuts are then shock-frozen in a particularly gentle manner and vacuum-packed in portions in about thumb-thick cuts.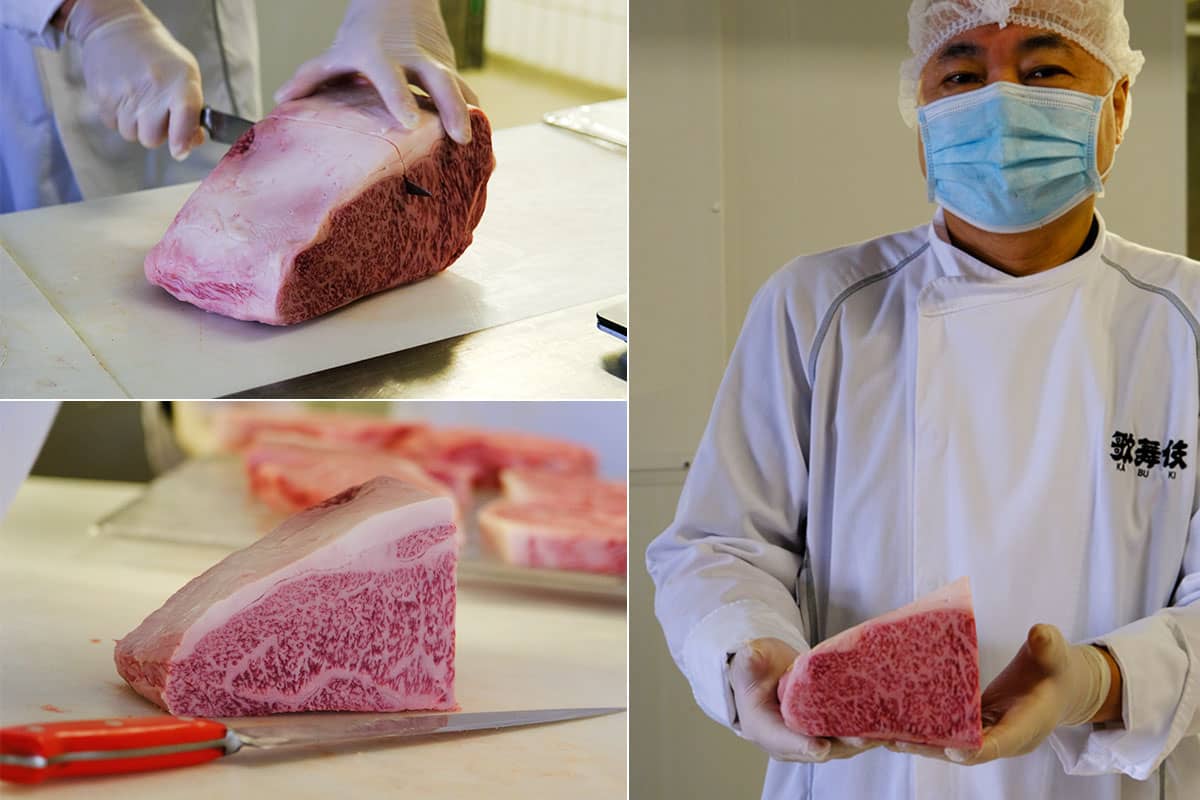 Creative and impressive recipes with Imperial Wagyu
Our caviar and Wagyu creations do not require many ingredients and are therefore a real treat for the palate.
Above all, they perfectly showcase our great products. Inspire yourself – and your guests!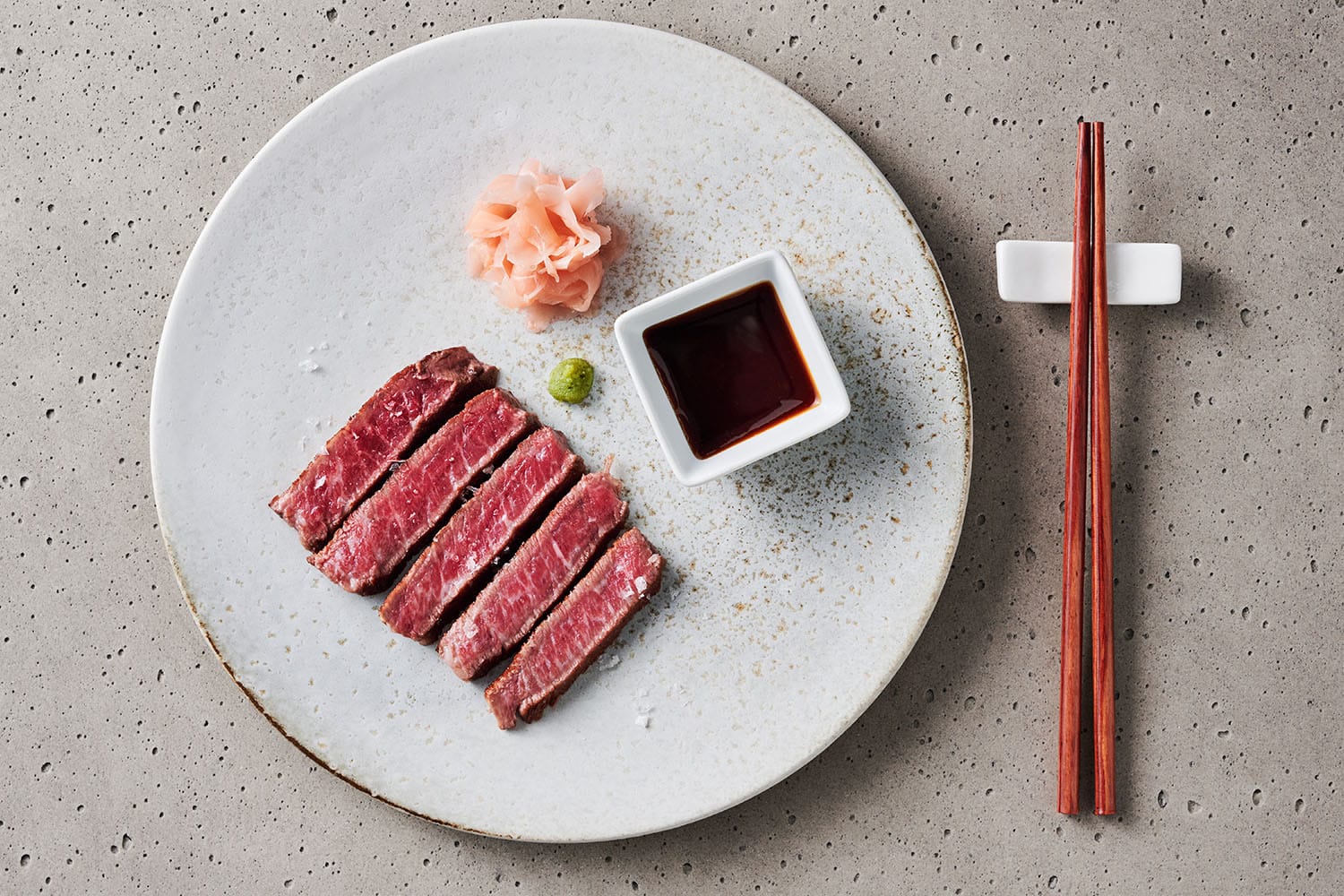 Wagyu Chateaubriand "Tataki-Style" with soy sauce house blend Preparation time: approx. 15 minutes Wagyu Tataki Only briefly fried for a …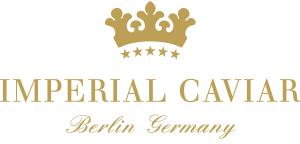 Caviar is a precious gift from nature that we treat as respectfully and dignified as possible, day after day. You can always expect the best quality from us. This is the only way we can make each of our customers happy.

Thanks to our experience from over 30 years of Persian caviar production and our passion for this unique product, we are now one of the largest caviar importers in Germany. Our motivation is continuously perfect results and consistently high quality for our customers, ranging from private consumers to large airlines and star restaurants.
Express delivery with Go!
Orders placed between Monday and Thursday by 2:00 p.m. will be with you the following day,
We are here for you!
Call us or stop by spontaneously in Berlin Grunewald.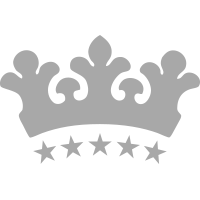 Your advantages when buying caviar
With every order you benefit from our customer loyalty program!