Imperial Caviar - Buy caviar online. For the very special moments of happiness!
Treat yourself with our highend products. Surprise friends and family with a special menu, or are you just curious about this wonderful product and want to try caviar for the first time? In any case, you've come to the right place! We are among the world's best caviar producers. We are proud of this success and infinitely grateful for the loyalty of our customers. One more reason for us to do our best every day and to spoil you, dear customers, with the unquestionably consistent, outstanding quality of our caviar varieties!
Nothing else deserves this delicious gift of nature. Our love for the product is reflected in everything we do: from the excellent taste of each individual caviar to convenient customer service. Not only do we love to fulfill your individual wishes, every order is packed under the highest hygienic conditions and reaches you safely, even the next day. We hope you enjoy Imperial Caviar – one of the best caviars in the world!
Choose between our four exclusive varieties:
The variety of caviar: Our gourmet sets:
Sometimes it's hard to make decisions. Especially when it comes to choosing between our four unique types of caviar: Imperial Auslese , Ossetra Seletion and Imperial Baerii , you will also find them in practical gourmet sets to get to know. The large set also contains a can of Fine Beluga . We have put together our sets with can sizes of 10, 30 and 50g.
Trend caviar - real enjoyment of salmon, trout & Co.
It doesn't always have to be sturgeon. Our three modern trend caviars show that salmon, trout and char can represent a real alternative to classic caviar.
By the way, you should definitely get to know the imperial salmon fillet with its delicate melt and light smoke aroma.
The ideal combination? Sauces by Jens Rittmeyer!
The German star chef Jens Rittmeyer is the leading expert when it comes to high-quality and aromatic sauces. With its restaurant No4. in Buxtehude he was awarded a Michelin star in 2018.
Jens Rittmeyer has developed two special creations for Imperial Caviar that are perfectly matched to caviar and salmon. These are exclusively available in our online shop. You will also find other high-quality sauces from the sauce manufacturer Rittmeyer.
Everything that luckily is still missing - the ideal addition to our caviar...
Make your enjoyment experience perfect. These products are ideally suited to the combination with Imperial Caviar: golden-brown blinis, creamy crème fraîche and of course the classic mother-of-pearl spoons. The can opener makes it particularly easy to lift the lid. We have combined all of these products for you in the caviar starter set.
Our caviar starter set contains everything you need for perfect caviar enjoyment: the right tools...

The small mother-of-pearl spoons are handmade and ideal for enjoying caviar and eggs. We advise...

The small, golden-brown pancakes are not only a popular accompaniment to caviar in Russia. They...

High-quality English crème fraiche with 39% fat. As a variant of sour cream, it has...
Stylishly served with silverware by Sonja Quandt
Our silverware comes from Sonja Quandt's silver manufactory and is a handmade one-off. The elegant silver bowls make the presentation of your caviar unique. Ideal for discerning connoisseurs.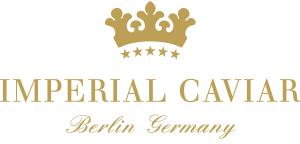 Caviar is a precious gift of nature that we pay great respect to every day. You can always expect the best quality from us. This is the only way we can make each of our customers happy.

Thanks to our experience from over 30 years of Persian caviar production and our passion for this unique product, we are now one of the largest caviar importers in Germany. Our motivation is continuously perfect results and consistently high quality for our customers, ranging from private consumers to large airlines and star restaurants.
Express delivery with Go!
Orders placed between Monday and Thursday by 2:00 p.m. will be with you the following day
We are here for you!
Call us or stop by spontaneously in Berlin Grunewald.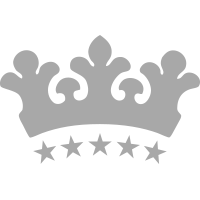 Your advantages when buying caviar
With every order you benefit from our customer loyalty program!
Imperial Caviar Newsletter
Subscribe to the Imperial Caviar Newsletter now and register.
For your next orders (over 75€ value of goods) you will then receive our starter kit with 16 blinis, excellent crème fraîche and mother-of-pearl spoons for free!