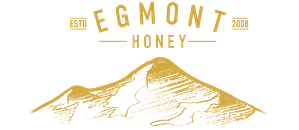 Imperial Manuka Honey.
Unrivaled in taste and intensity.
"Food of the gods" for the ancient Egyptians, multipurpose panacea for the Greek doctor Hippocrates… honey, the "liquid gold", has held a great fascination for mankind for a long time.
Its unique quality and distinctive aroma make Manuka honey the most extraordinary honey in the world. It is made from the nectar of the South Sea or New Zealand myrtle — called "Manuka" by the Maori — which only grows in the mountainous regions of New Zealand. The indigenous population has traditionally used the leaves, bark and honey of this wild plant as a natural remedy for many ailments for many centuries.
Used internally or externally, it is particularly effective in treating infections, colds, wounds or inflammation.
What makes the nectar of the pink Manuka flowers so valuable?
It is the molecule methylglyoxal (MGO).
Only manuka honey has exceptionally high levels of this sugar breakdown product, a substance that can kill bacteria, viruses, and fungi. MGO does not occur in the Manuka bush itself, but its precursor, dihydroxyacetone (DHA), does.
It is only when it is mixed with the bee's saliva that its conversion to MGO begins. When the honey bees in the extensive bush forests of the Egmont National Park have collected enough nectar from the Manuka flowers and closed it in honeycombs, the precious sweetener and medicinal product with its coveted ingredient is produced after a long period of maturing and storage.
All Imperial Manuka honeys meet the strictest requirements for quality and authenticity and bear the UMF® seal, which determines and certifies the "Unique Manuka Factor".
Der Egmont Honey MGO 1365+ / UMF 27+ ist das exquisiteste Produkt aus der Manuka-Manufaktur der Annabells. Die edle Verpackung dieser Rarität ist mit Gold verziert und trägt die Signatur des Geschäftsführers und Gründers James Annabell. Die Genuss-Box enthält einen handgefertigten Holzlöffel, der für ein unverfälschtes Geschmackserlebnis sorgt. Mit dem Egmont Honey MGO 1365+ / UMF 27+ bieten wir Ihnen einen der seltensten Manuka-Honige der Welt an — ein solch hoher MGO-Gehalt wird bei der Manuka-Honigernte nicht oft erreicht! Daher...
Egmont Honey: Family business and manuka manufacturer
Toby and James Annabell are passionate beekeepers. By founding their own brand, father and son fulfilled a dream and built Egmont Honey into a thriving family business with over 50 employees. They owe their success not only to their bundled knowledge of agriculture (the father) and honey industry (the son). As passionate conservationists, it is an affair of the heart for them to offer sustainable products to connoisseurs from all over the world and to personally ensure that their bees are doing well, 365 days a year.
The heavenly, lush green landscape around Mount Egmont is the home of the Annabells – and the home of their bee colonies. At the beginning of the year, in New Zealand's summer, when the manuka bushes are in bloom, Toby and James carefully release the hives. Unburdened by tourism and the pollutants of commercial agriculture, the honey bees then feast on the delicious nectar of the white and pink flowers, their preferred "food source".
In a short time window of a few weeks after the flowering period of the South Sea myrtle, the beekeepers remove the honey to prevent it from mixing with other pollen. The production of the valuable Egmont MGO Manuka honey requires very special care and experience, embodied in the Manuka factory by master beekeepers Toby and James.
Very simple recipe ideas for Imperial Manuka Honey
Imperial Manuka Honey is best enjoyed straight from the spoon or stirred into warm water or tea. However, Manuka honey is also a good substitute for refined sugar in warm drinks, as well as a perfect addition to smoothies, muesli or yoghurt.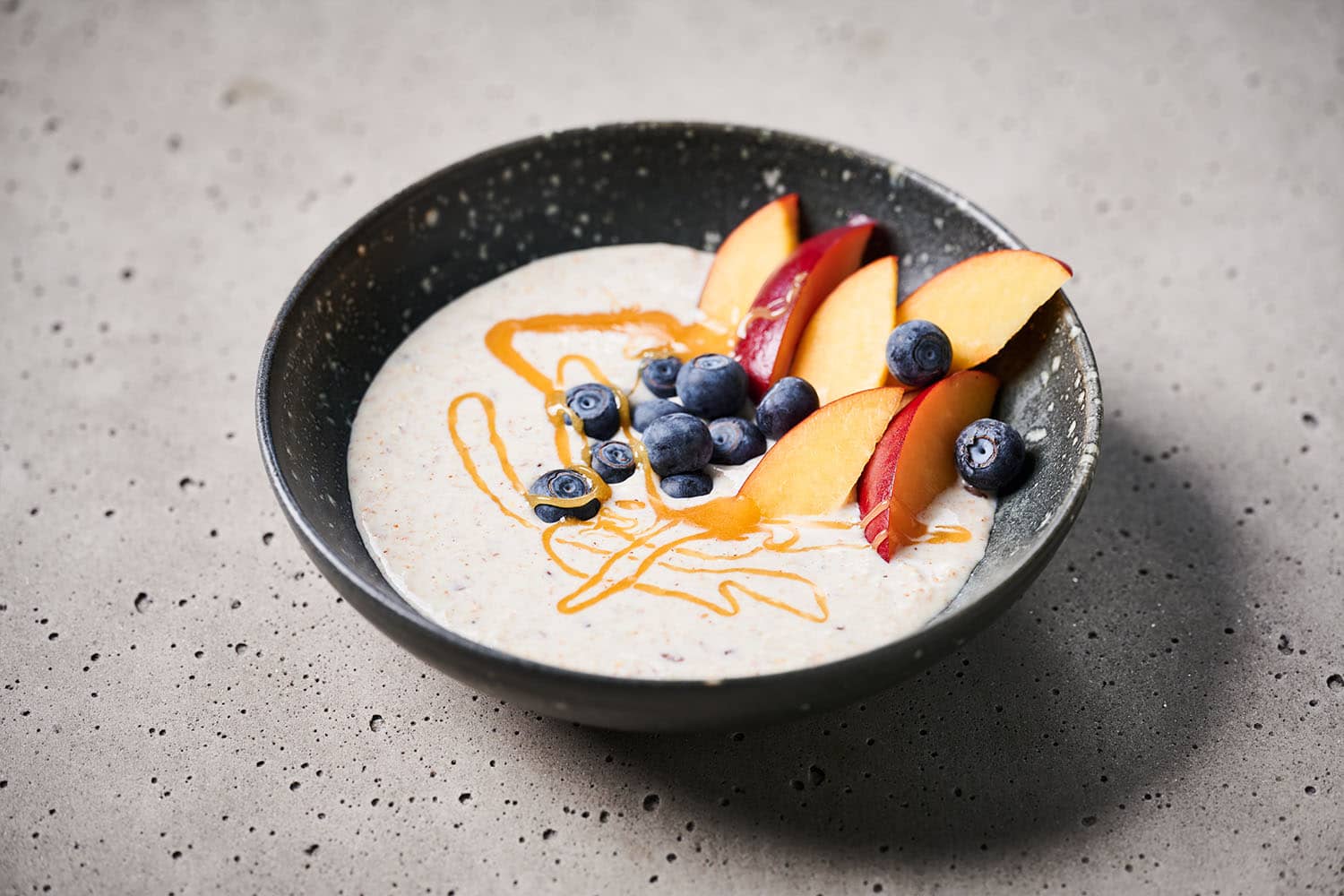 Gachas de desayuno con miel de manuka imperial Tiempo de preparación: aproximadamente 10 minutos ¡Para el mejor comienzo del día! …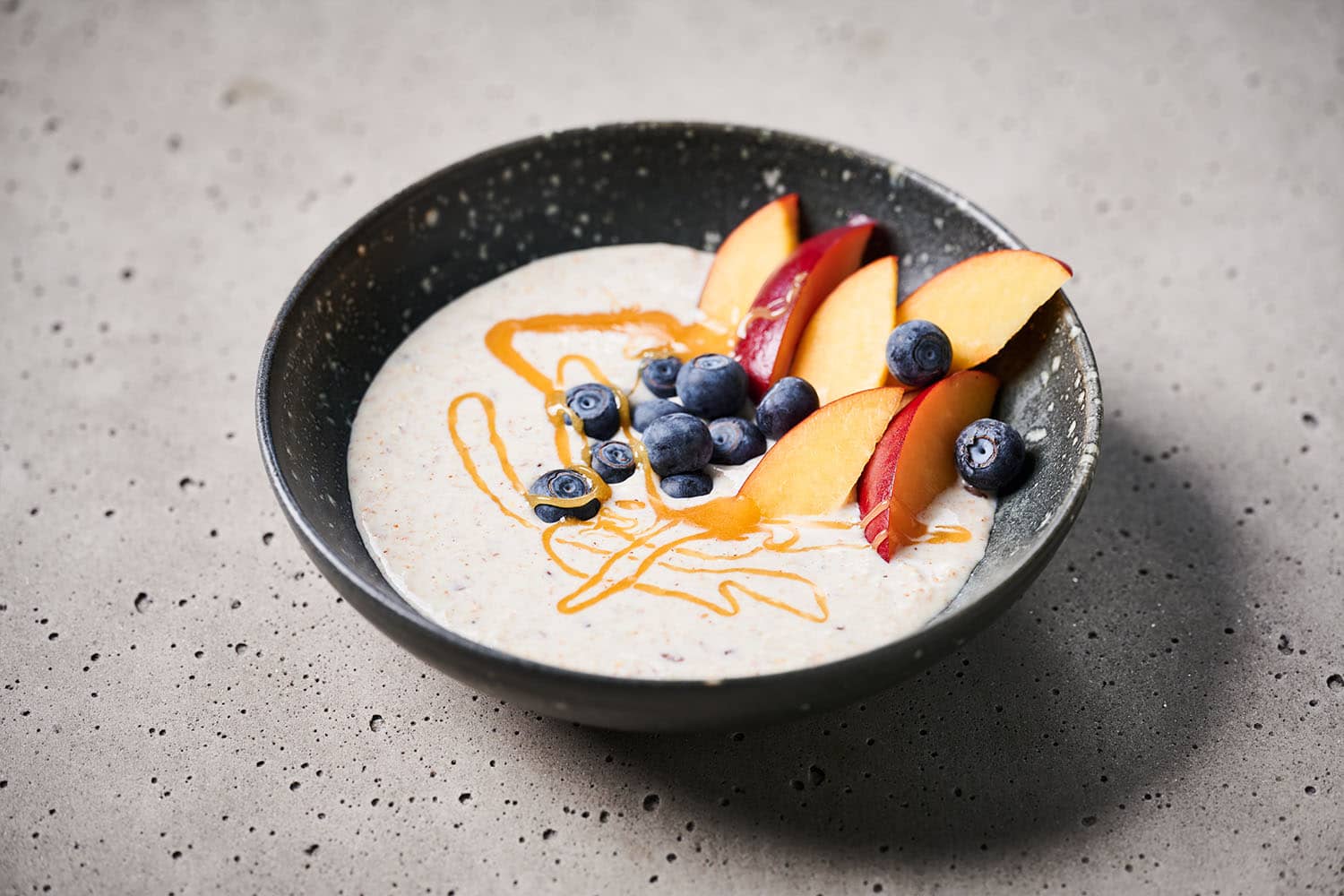 Овсяная каша на завтрак с императорским медом манука Время приготовления: около 10 минут Для самого лучшего начала дня! Особенно утром …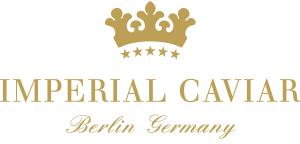 Caviar is a precious gift from nature that we treat as respectfully and dignified as possible, day after day. You can always expect the best quality from us. This is the only way we can make each of our customers happy.

Thanks to our experience from over 30 years of Persian caviar production and our passion for this unique product, we are now one of the largest caviar importers in Germany. Our motivation is continuously perfect results and consistently high quality for our customers, ranging from private consumers to large airlines and star restaurants.
Express delivery with Go!
Orders placed between Monday and Thursday by 2:00 p.m. will be with you the following day,
We are here for you!
Call us or stop by spontaneously in Berlin Grunewald.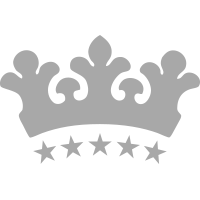 Your advantages when buying caviar
With every order you benefit from our customer loyalty program!
Imperial Caviar Newsletter
Subscribe to the Imperial Caviar Newsletter now and register.
For your next orders (over 75€ value of goods) you will then receive our starter kit with 16 blinis, excellent crème fraîche and mother-of-pearl spoons for free!