Noble marzipan from from the Ohde Berlin manufactory
Rixdorf marzipan and the finest chocolates.
When you think of marzipan in Germany, you don't think of Berlin. In fact, Berlin-Neukölln is one of the two largest production sites for raw marzipan in the world! Berlin could even be called the world capital of marzipan and has been for over 160 years. The fact that marzipan from Berlin has an ever-growing fan base is not least due to Hamid Djadda, who founded the "sweet start-up" Ohde in Neukölln in 2017. The entrepreneur came to Germany from Persia, the motherland of marzipan, at the age of four, grew up in Hamburg, studied in the USA, founded several successful companies, including a crystal glass company, which he ran in Thailand, where he also lived for 20 years. Today he is a Berliner by choice and would like to make the fine marzipan from Berlin-Neukölln world-famous with Ohde. It seems to be karma that marzipan was invented in Persia of all places in the 8th century.
Individually wrapped chocolates made from the finest Cru Classé marzipan – the Rixdorfer cubes from Ohde Berlin. Noble creations, interpreted in a classic or modern way, are the special companion for sensual moments full of pleasure.
Noble praline creations seduce the senses and ensure royal moments of pleasure. Experience the feel for the craftsmanship of Ohde Berlin. Quality and purity of ingredients in exquisite compositions and creative design.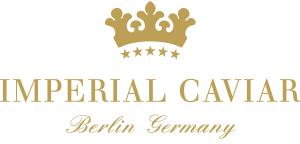 Caviar is a precious gift from nature that we treat as respectfully and dignified as possible, day after day. You can always expect the best quality from us. This is the only way we can make each of our customers happy.

Thanks to our experience from over 30 years of Persian caviar production and our passion for this unique product, we are now one of the largest caviar importers in Germany. Our motivation is continuously perfect results and consistently high quality for our customers, ranging from private consumers to large airlines and star restaurants.
Express delivery with Go!
Orders placed between Monday and Thursday by 2:00 p.m. will be with you the following day,
We are here for you!
Call us or stop by spontaneously in Berlin Grunewald.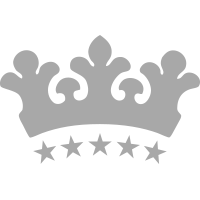 Your advantages when buying caviar
With every order you benefit from our customer loyalty program!
Imperial Caviar Newsletter
Subscribe to the Imperial Caviar Newsletter now and register.
For your next orders (over 75€ value of goods) you will then receive our starter kit with 16 blinis, excellent crème fraîche and mother-of-pearl spoons for free!