Crème fraîche potato cream with Royal Baerii caviar and Rittmeyers yuzu lime sauce
Preparation time: 25 minutes (plus time to boil and steam the potatoes)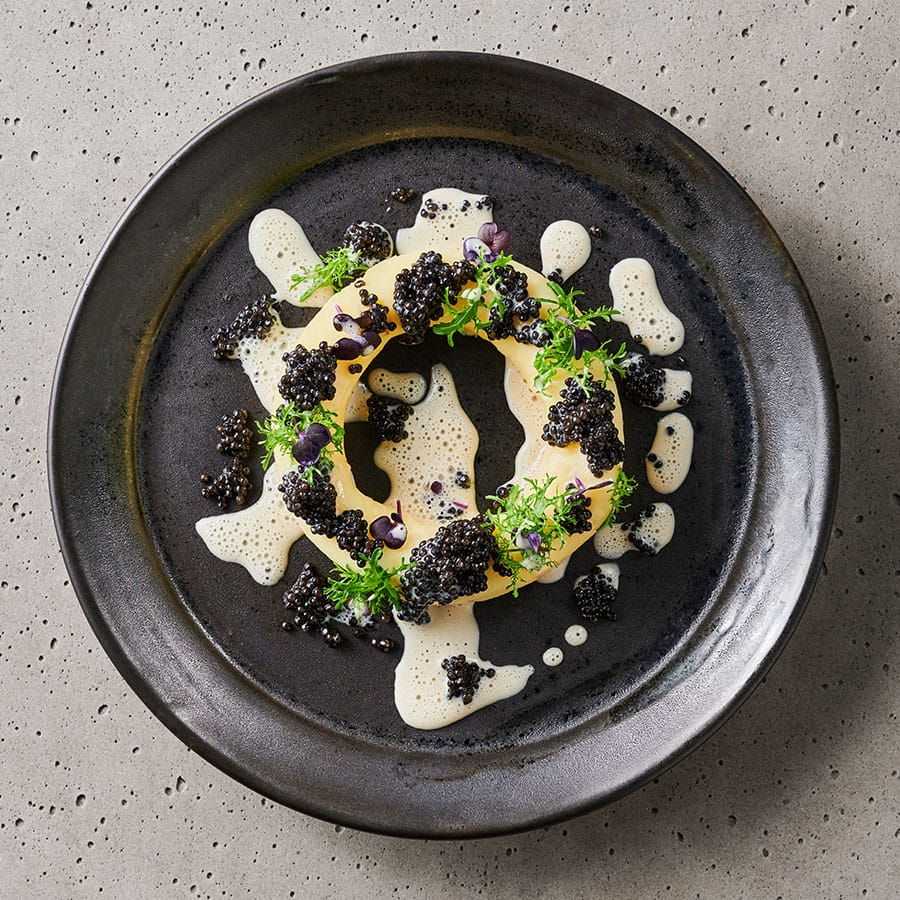 A round thing
Caviar and potatoes are a classic combination – in combination with the creamy-fresh yuzu lime cream, it becomes an event.
Our tip:
The potato ring can be varied with your favorite caviar. Instead of the mizuna salad, tart frisée tips also go well, the Ring loves chervil, dill and chives or even pea sprouts and edible flowers depending on the season and the market situation.
ingredients
600-800 g large floury potatoes
salt
some mizuna salad
some red or green daikon cress
preparation
Wash the potatoes and boil them in water with plenty of salt for about 30-40 minutes, depending on their size. Drain potatoes and let steam evaporate slightly.
Peel the potatoes and press through a potato ricer into a saucepan. Press the potato snow through the press again. Heat the crème fraîche in a saucepan and mix with the hot potato snow. Season with salt and fill into a piping bag.
Heat the sauce. Spread the potato cream in a ring on preheated plates. Top with caviar, decorate with mizuna lettuce tips and daikon cress. Puree the sauce with the cutting stick until airy and distribute. Serve immediately.
Bestellen Sie online: Kaviar, Wagyu, Saucen – Lieferung in 24h.
Unsere Liebe zum Produkt spiegelt sich in unserer gesamten Arbeit wider: Vom ausgezeichneten Geschmack jedes einzelnen Kaviars bis zum komfortablen Kundenservice sowie einer Lieferung binnen 24h. 
Weitere Rezepte rund um unsere Produkte
Unsere Kaviar-Kreationen, Imperial Wagyu, Saucen und weitere Produkte benötigen nicht viele Zutaten und sind genau deshalb wahre Gaumenfreuden. Vor allem setzen sie unsere großartigen Delikatessen perfekt in Szene. Begeistern Sie sich – und Ihre Gäste!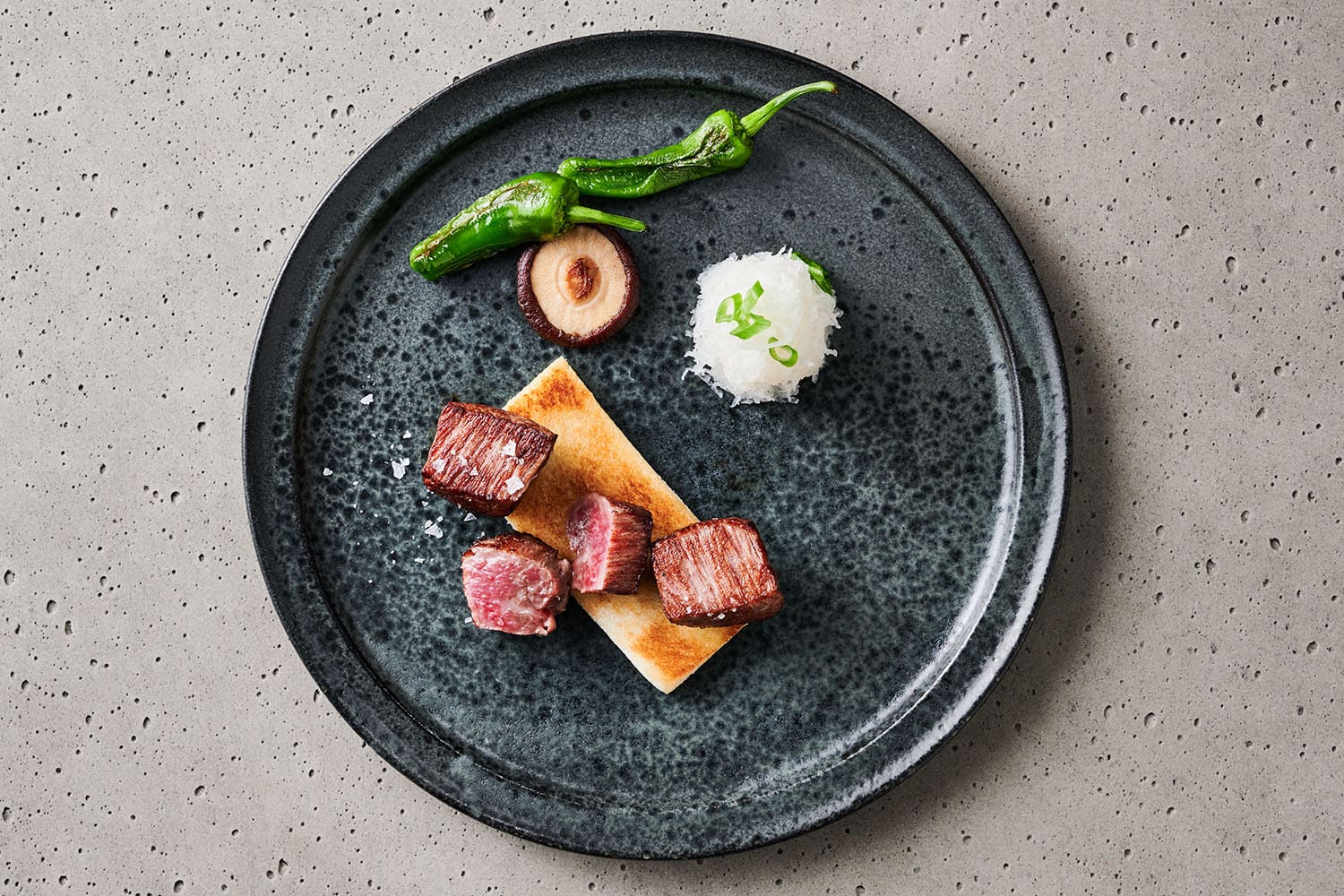 Imperial Wagyu Filet Mignon "Teppann Yaki Style" Preparation time: approx. 20 minutes Wagyu Mignon "Teppann Yaki Style" The idea for …