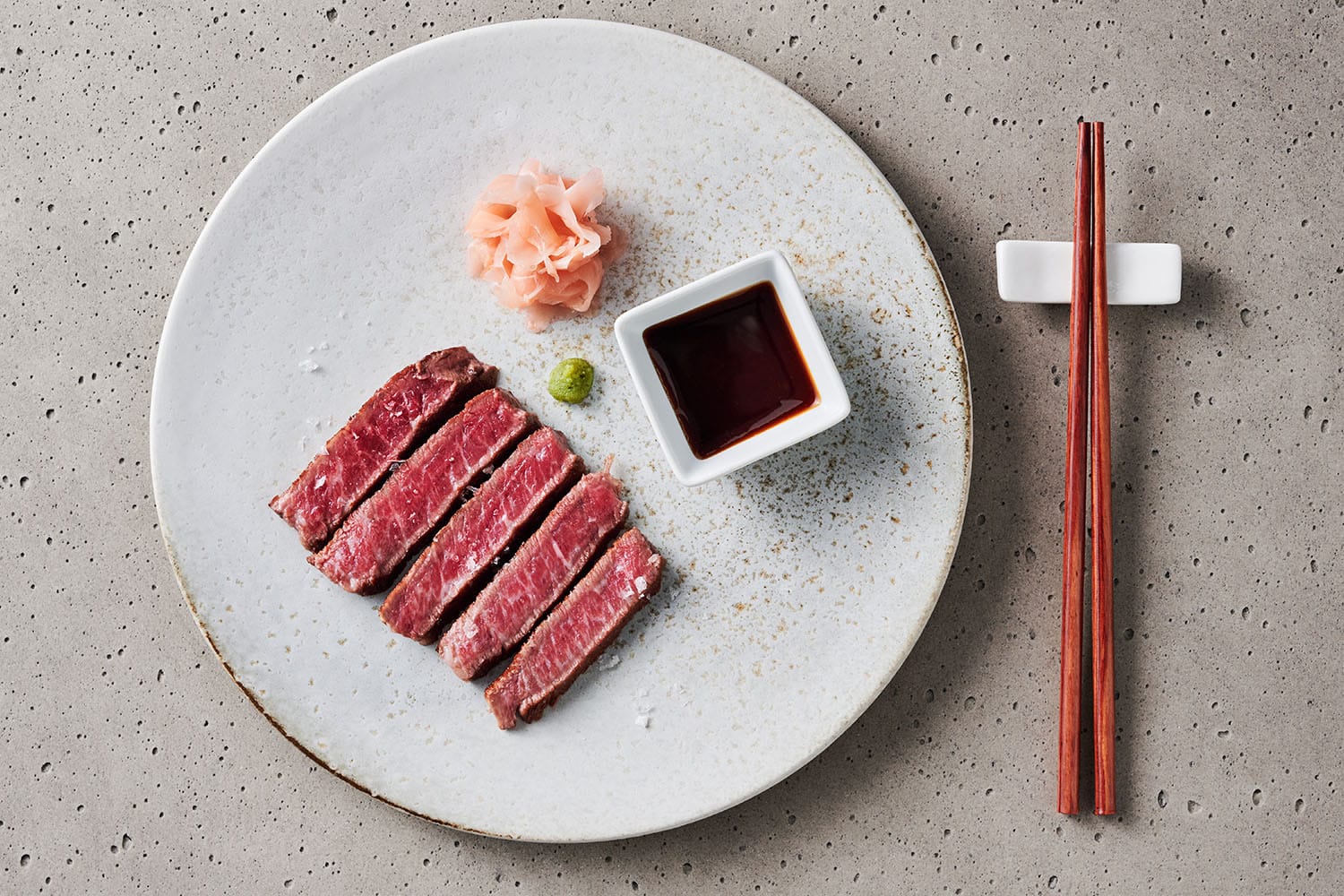 Wagyu Chateaubriand "Tataki-Style" with soy sauce house blend
Preparation time: approx. 15 minutes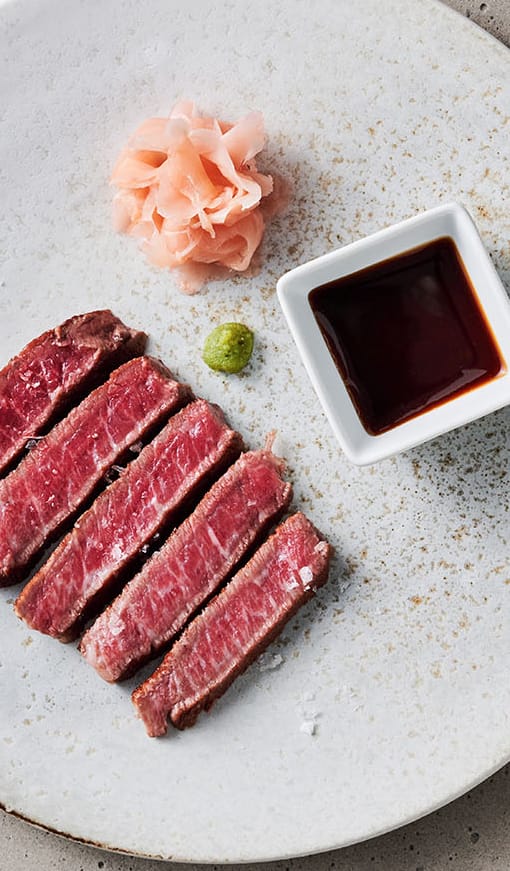 Wagyu Tataki
Only briefly fried for a few roasted aromas, then finely sliced, the Wagyu Chateaubriand is only committed to its own taste – accompanied by a soy sauce dip sushi ginger and wasabi.
ingredients
2 tablespoons low-salt, light soy sauce

1 tablespoon liquid dashi

1 tsp mirin (or ½ tsp sugar)

1 teaspoon sake (optional)

Fleur de Sel (optional)

Sushi Ginger

wasabi
preparation
Mix together all the ingredients for the dip. Heat the hot pan, the teppanyaki grill strongly. Take the thawed meat out of the fridge, pat dry with paper towels and sear on both sides for 40-60 seconds. Remove, cut into slices, sprinkle with a little fleur de sel. Serve with ginger, wasabi and the dip.
Bestellen Sie Imperial Wagyu jetzt online – Lieferung in 24h.
Unsere Liebe zum Produkt spiegelt sich in unserer gesamten Arbeit wider: Vom ausgezeichneten Geschmack jedes einzelnen Cuts Imperial Wagyu bis zum komfortablen Kundenservice sowie einer Lieferung binnen 24h.
Weitere Rezepte rund um unsere Produkte
Unsere Kaviar-Kreationen, Imperial Wagyu, Saucen und weitere Produkte benötigen nicht viele Zutaten und sind genau deshalb wahre Gaumenfreuden. Vor allem setzen sie unsere großartigen Delikatessen perfekt in Szene. Begeistern Sie sich – und Ihre Gäste!
Manuka honey carrots from the oven Preparation time: approx. 10 minutes (+ 1 hour salt time for the carrots, 30 …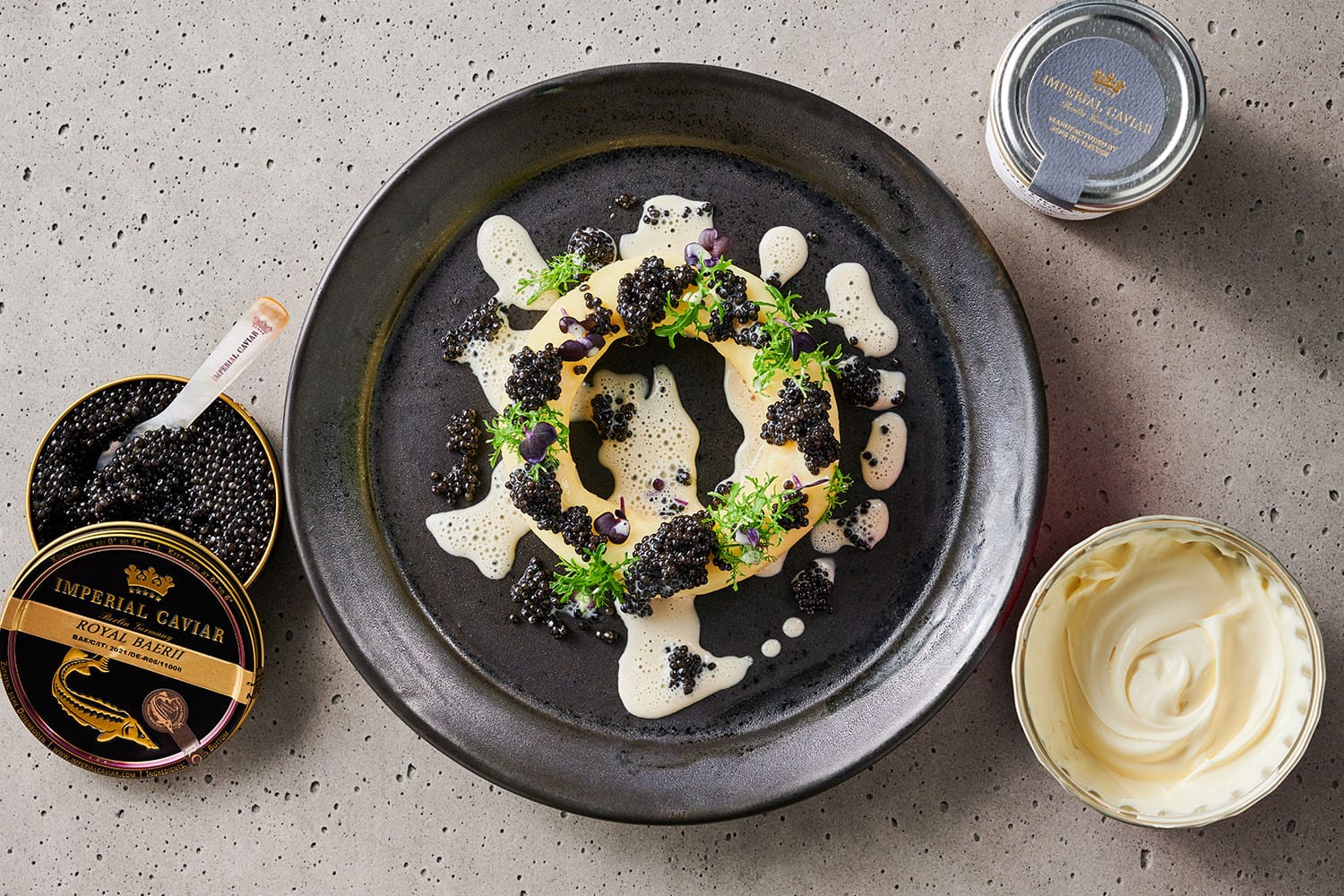 Crème fraîche potato cream with Royal Baerii caviar and Rittmeyers yuzu lime sauce Preparation time: 25 minutes (plus time to …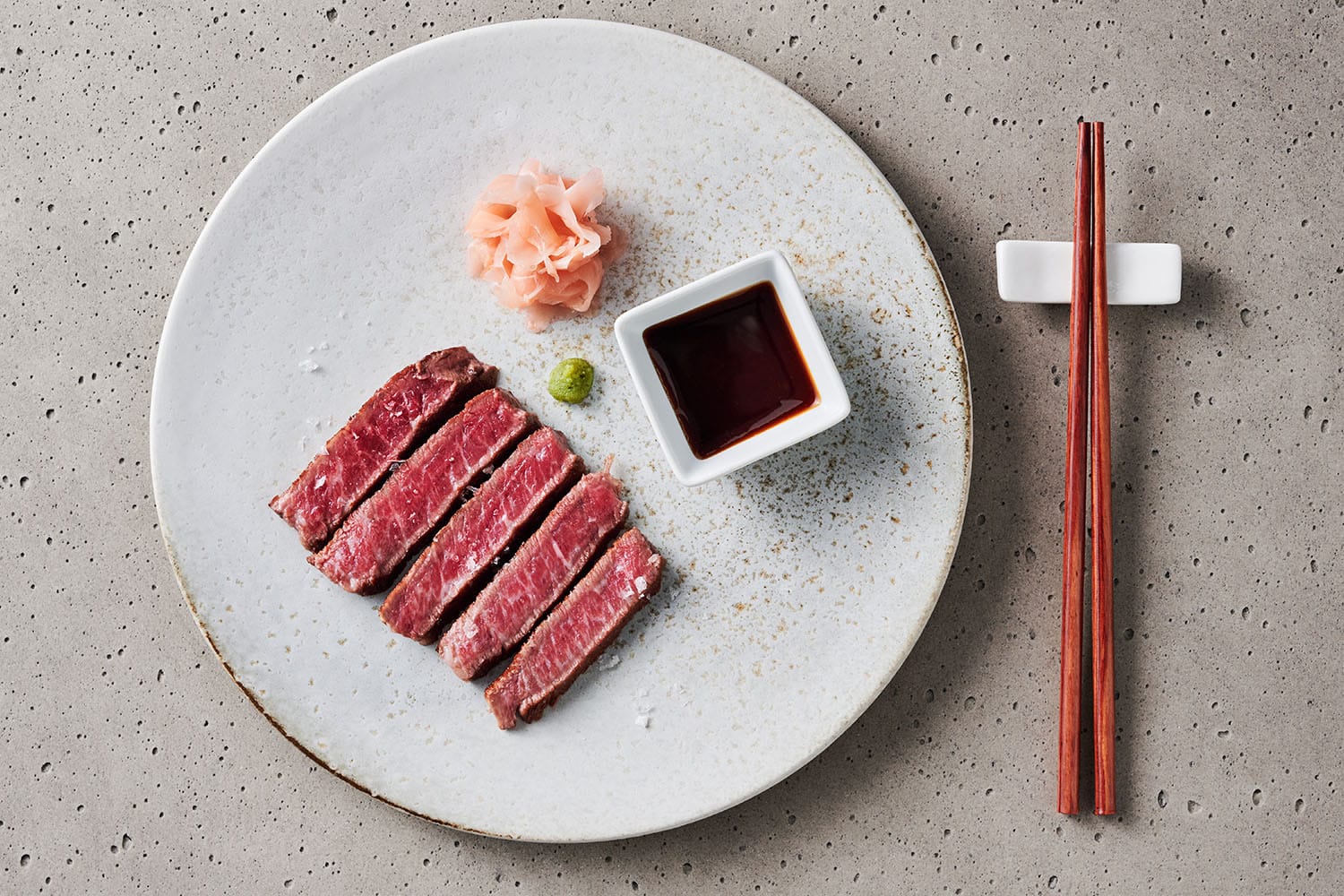 Wagyu Chateaubriand "Tataki-Style" with soy sauce house blend Preparation time: approx. 15 minutes Wagyu Tataki Only briefly fried for a …
Grilled Akami Rump Steak with Grated Radish, Flake Salt and Sichimi Togarashi Preparation time: approx. 15 minutes Rump steak with …
Quick spring onion tart with caviar Preparation time: approx. 25 minutes Puff pastry meets Ossetra Here, the interplay of taste …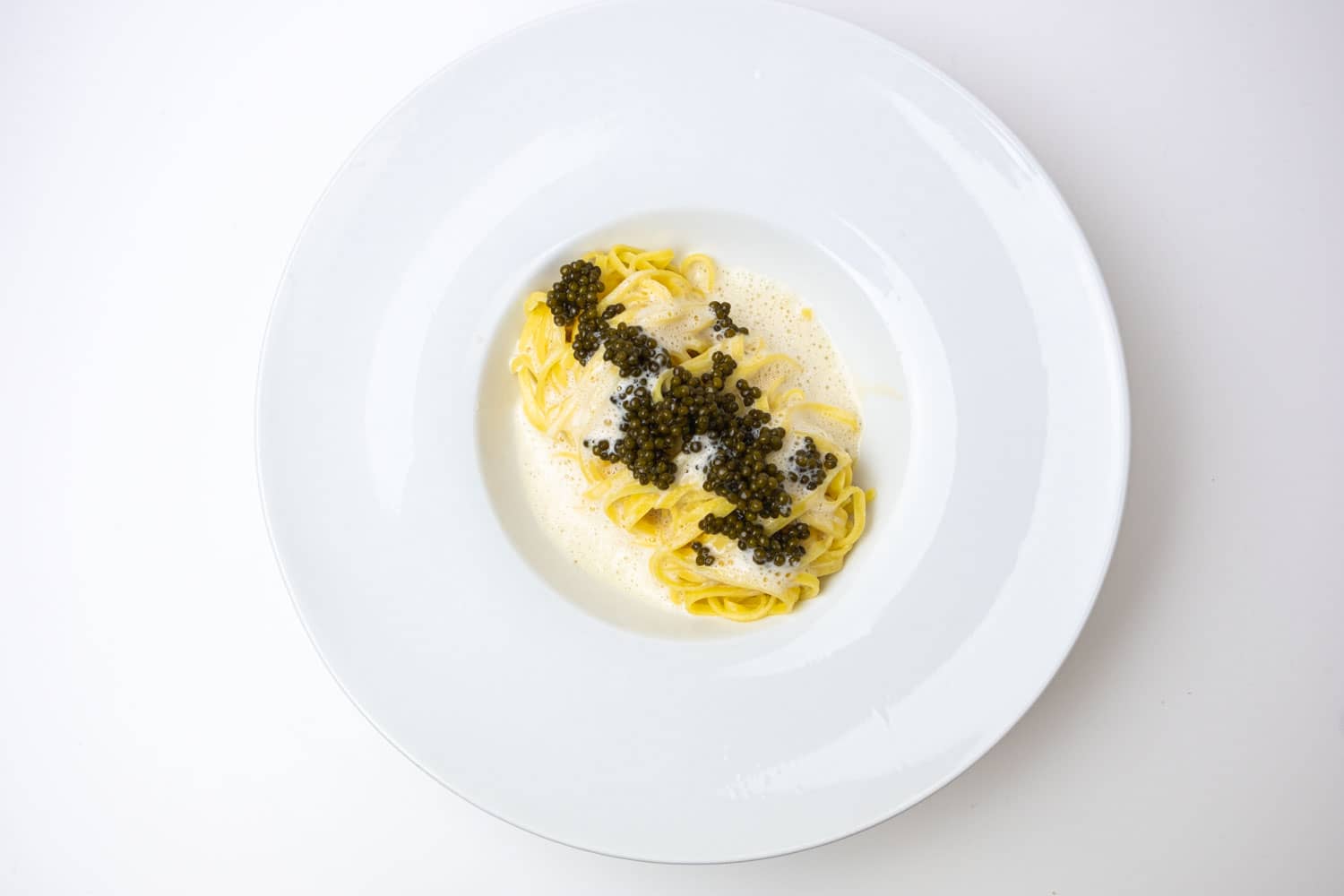 Spaghettini in cream with caviar Preparation time: approx. 35 minutes Reduced and elegant! A plate like from a good restaurant. …