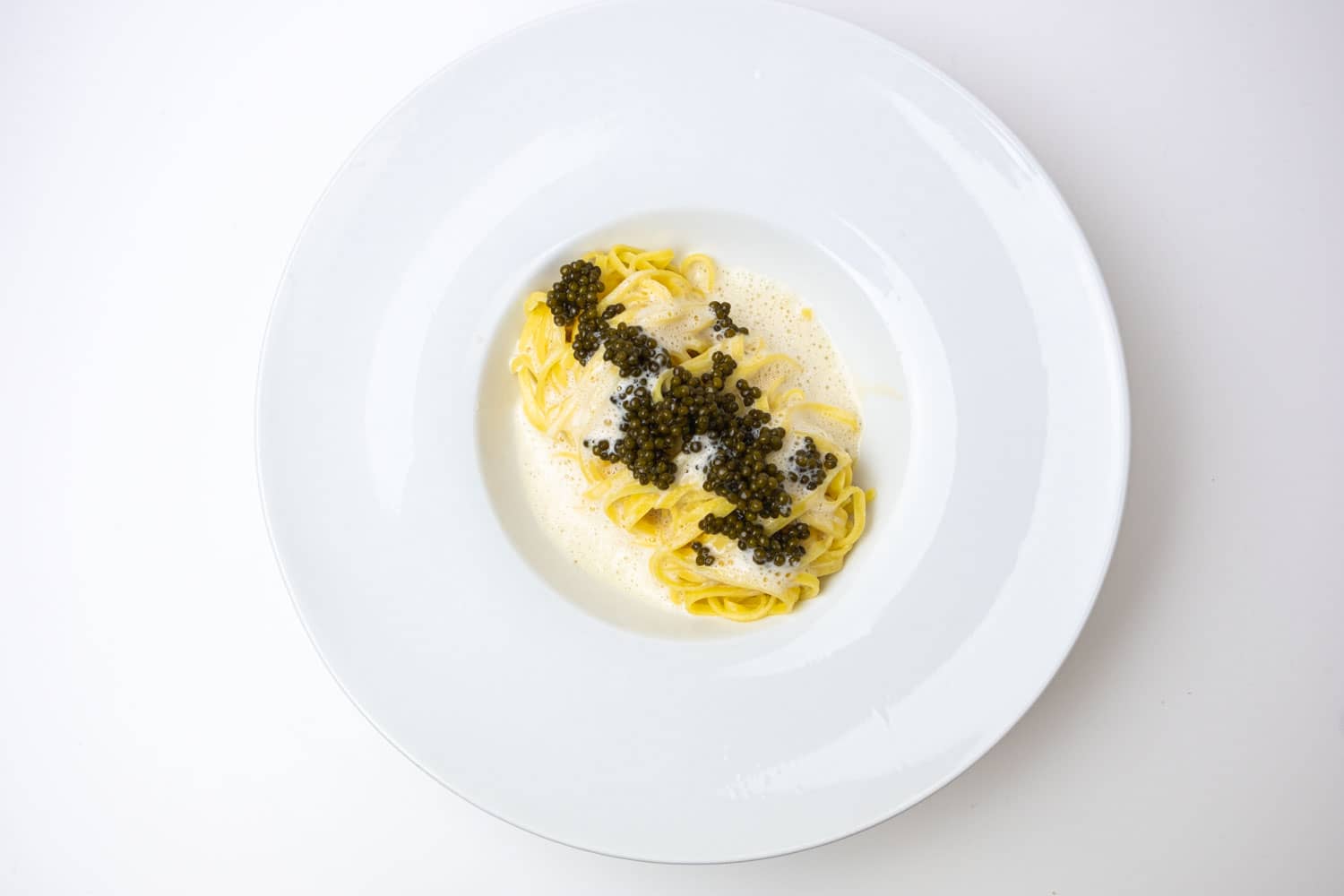 Spaghettini in cream with caviar
Preparation time: approx. 35 minutes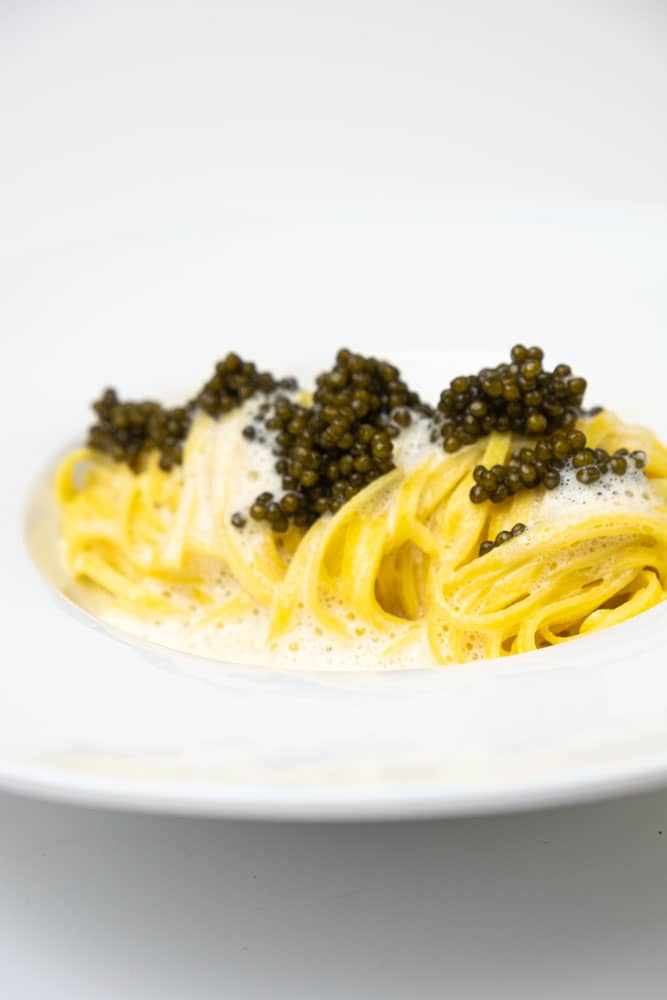 Reduced and elegant!
A plate like from a good restaurant. Reduced and elegant, yet rich in taste. This fine pasta is also surprisingly easy to make at home! For themselves, for their favorite guests.
Our tip:
Cooked with vegetable broth, chicken or beef broth, this wine sauce also goes well with truffled pasta.
ingredients
3 shallots

40 grams of butter

100 ml dry white wine

500 ml fish stock

250 ml whipping cream

salt

250 g fine pasta, eg linguine, spaghetti

125-150 g caviar ( e.g. baerii or trout caviar)
preparation
Peel and finely dice the shallots, sauté in a saucepan with the melted butter until translucent. Deglaze with wine and bring to the boil. Pour in the fish stock and simmer gently, uncovered, reduce to about 1/3 of the liquid.
Pour in the cream and simmer uncovered for a further 6-8 minutes until slightly thick. Finely puree the sauce with the fork or in a blender. Salt lightly.
Cook the noodles in salted water according to package directions, drain and set aside in a colander. Pour into the sauce and bring to a boil. Turn the noodles into portions using a fork and spoon and arrange on preheated plates.
Mix the remaining sauce with the mixing stick until fluffy and spread over the noodles. Top with caviar and serve immediately.
Bestellen Sie online: Kaviar, Wagyu, Saucen – Lieferung in 24h.
Unsere Liebe zum Produkt spiegelt sich in unserer gesamten Arbeit wider: Vom ausgezeichneten Geschmack jedes einzelnen Kaviars bis zum komfortablen Kundenservice sowie einer Lieferung binnen 24h. 
Weitere Rezepte rund um unsere Produkte
Unsere Kaviar-Kreationen, Imperial Wagyu, Saucen und weitere Produkte benötigen nicht viele Zutaten und sind genau deshalb wahre Gaumenfreuden. Vor allem setzen sie unsere großartigen Delikatessen perfekt in Szene. Begeistern Sie sich – und Ihre Gäste!
Manuka honey carrots from the oven Preparation time: approx. 10 minutes (+ 1 hour salt time for the carrots, 30 …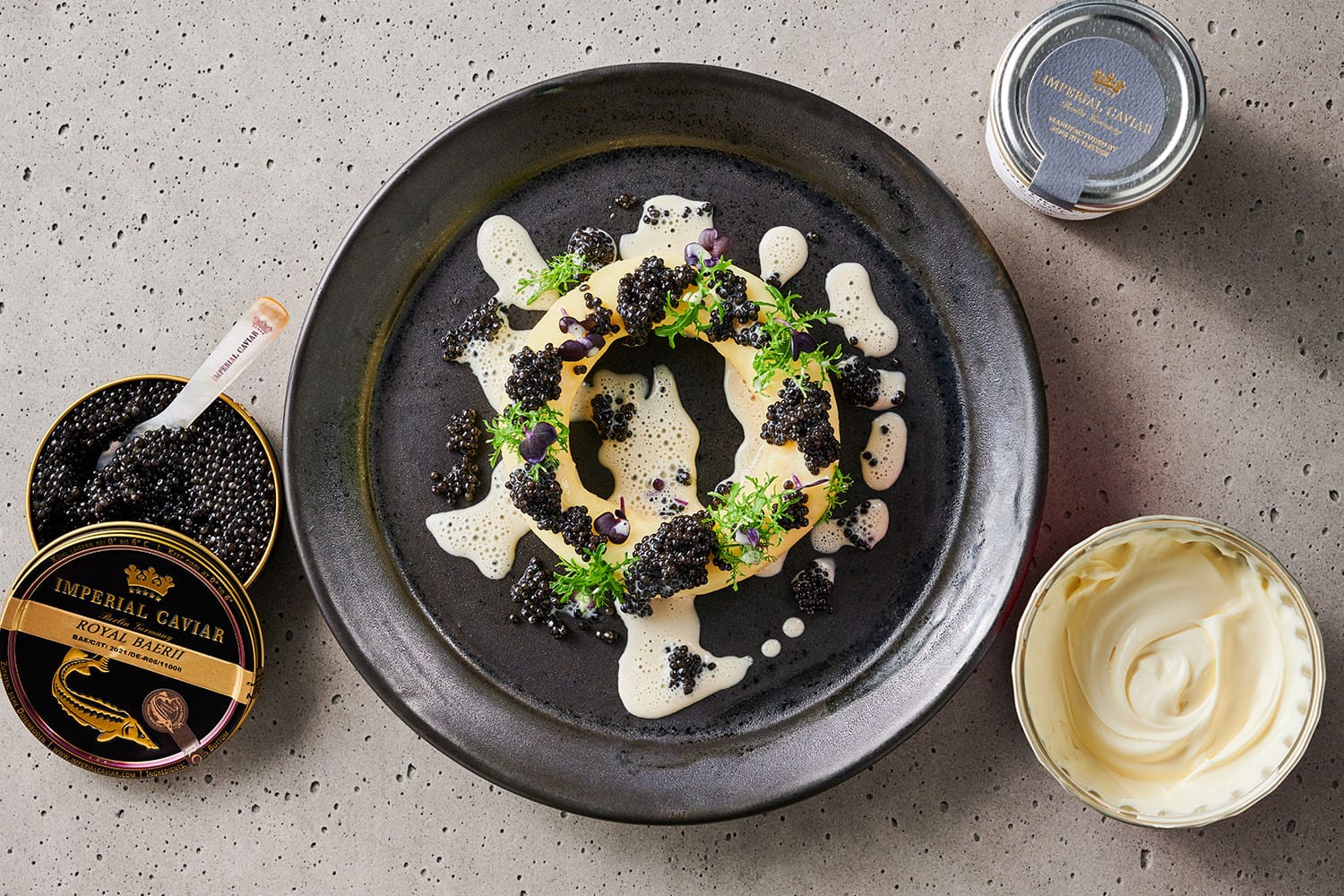 Crème fraîche potato cream with Royal Baerii caviar and Rittmeyers yuzu lime sauce Preparation time: 25 minutes (plus time to …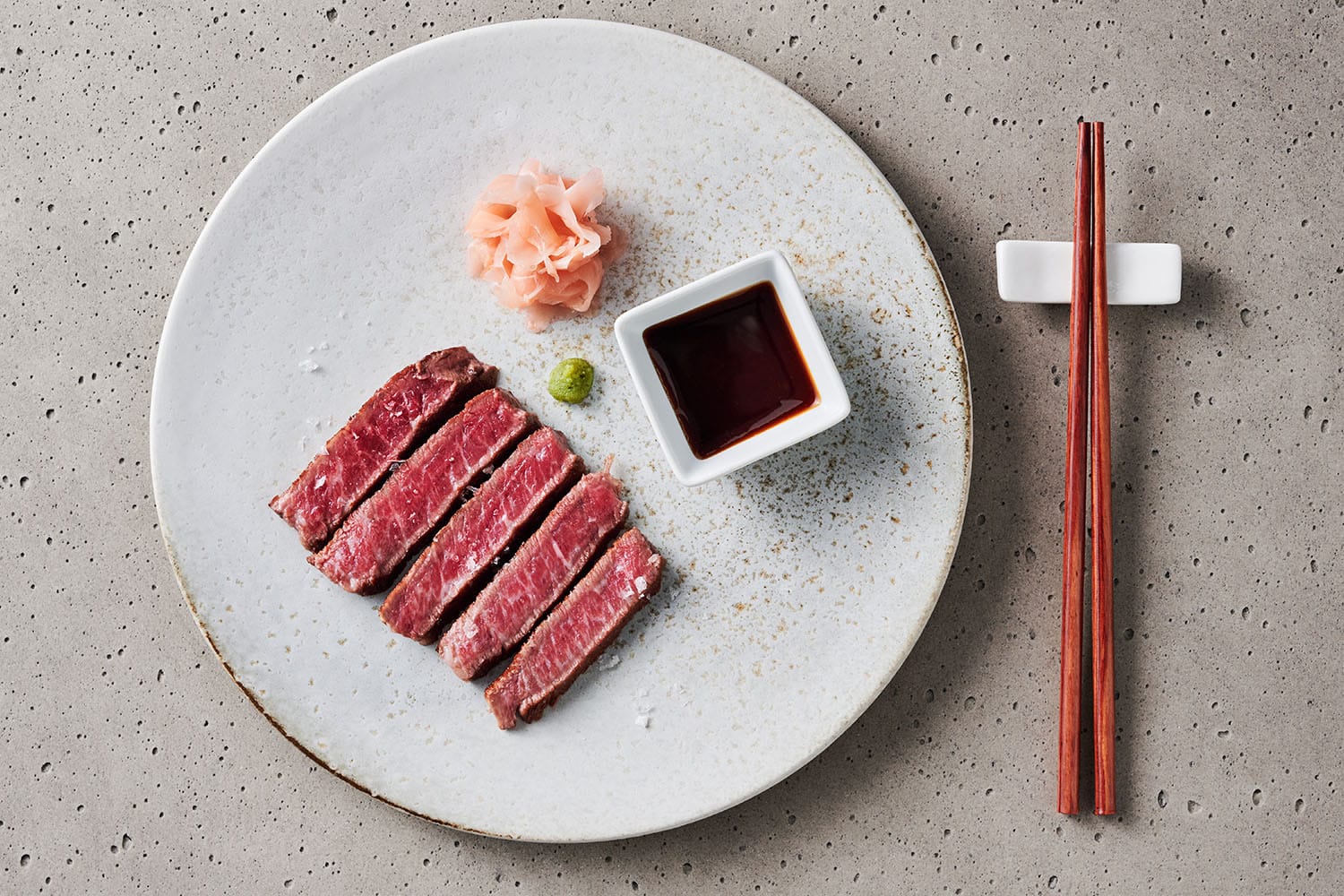 Wagyu Chateaubriand "Tataki-Style" with soy sauce house blend Preparation time: approx. 15 minutes Wagyu Tataki Only briefly fried for a …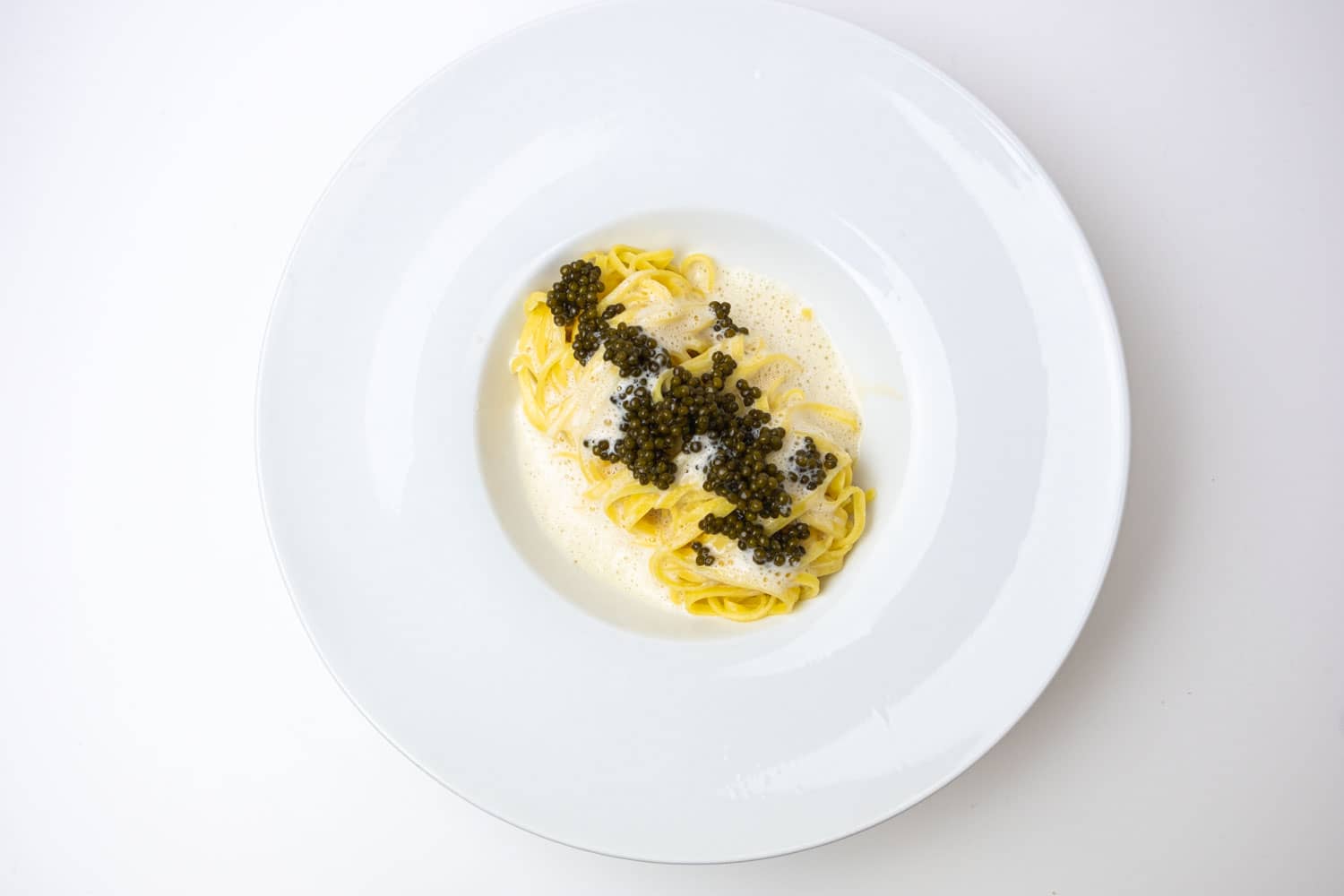 Spaghettini in cream with caviar Preparation time: approx. 35 minutes Reduced and elegant! A plate like from a good restaurant. …
Filet Entrecôte Shimofuri with grated radish, ponzu shoyu, flake salt and sancho pepper Preparation time: approx. 20 minutes Entrecote in …
Grilled Akami Rump Steak with Grated Radish, Flake Salt and Sichimi Togarashi Preparation time: approx. 15 minutes Rump steak with …