Quick spring onion tart with caviar
Preparation time: approx. 25 minutes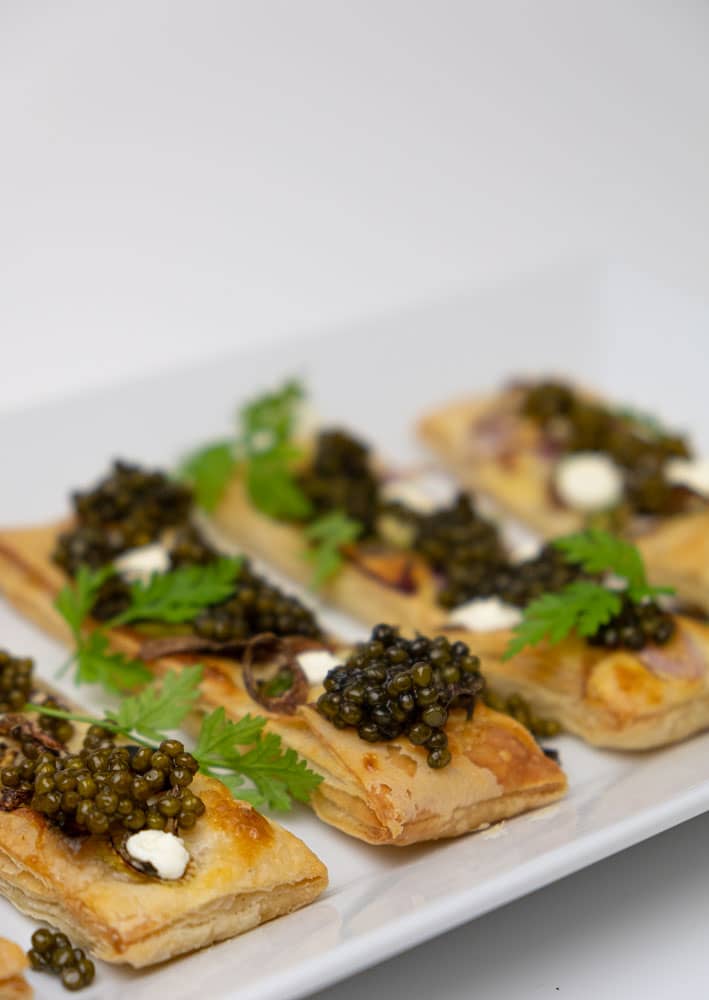 Puff pastry meets Ossetra
Here, the interplay of taste and consistency create a pleasurable pleasure: crispy, warm puff pastry is topped with cool, crunchy caviar – irresistible and best freshly prepared!
Our tip:
When buying frozen puff pastry, it's worth checking the small print: many frozen puff pastries are made with margarine, a few only with good butter for the real taste. Fresh, homemade puff pastry from the confectioner or baker is ideal.
preparation
Cut the spring onion diagonally into thin slices, wash in cold water, drain on kitchen paper. Turn the oven to 220 degrees.

Mix 100 g of crème fraîche with the egg yolk until creamy, only lightly salt. Cut the puff pastry into three strips each, brush the strips with the cream up to just before the edge, spread the spring onions over them. Bake on a baking sheet lined with parchment paper for 10-12 minutes until golden brown.

Put 50 g crème fraîche in a piping bag with a fine nozzle. Allow the puff pastry to cool slightly and top with caviar. Place crème fraîche in dots, top with chervil tips and serve.
Bestellen Sie online: Kaviar, Wagyu, Saucen – Lieferung in 24h.
Unsere Liebe zum Produkt spiegelt sich in unserer gesamten Arbeit wider: Vom ausgezeichneten Geschmack jedes einzelnen Kaviars bis zum komfortablen Kundenservice sowie einer Lieferung binnen 24h. 
Weitere Rezepte rund um unsere Produkte
Unsere Kaviar-Kreationen, Imperial Wagyu, Saucen und weitere Produkte benötigen nicht viele Zutaten und sind genau deshalb wahre Gaumenfreuden. Vor allem setzen sie unsere großartigen Delikatessen perfekt in Szene. Begeistern Sie sich – und Ihre Gäste!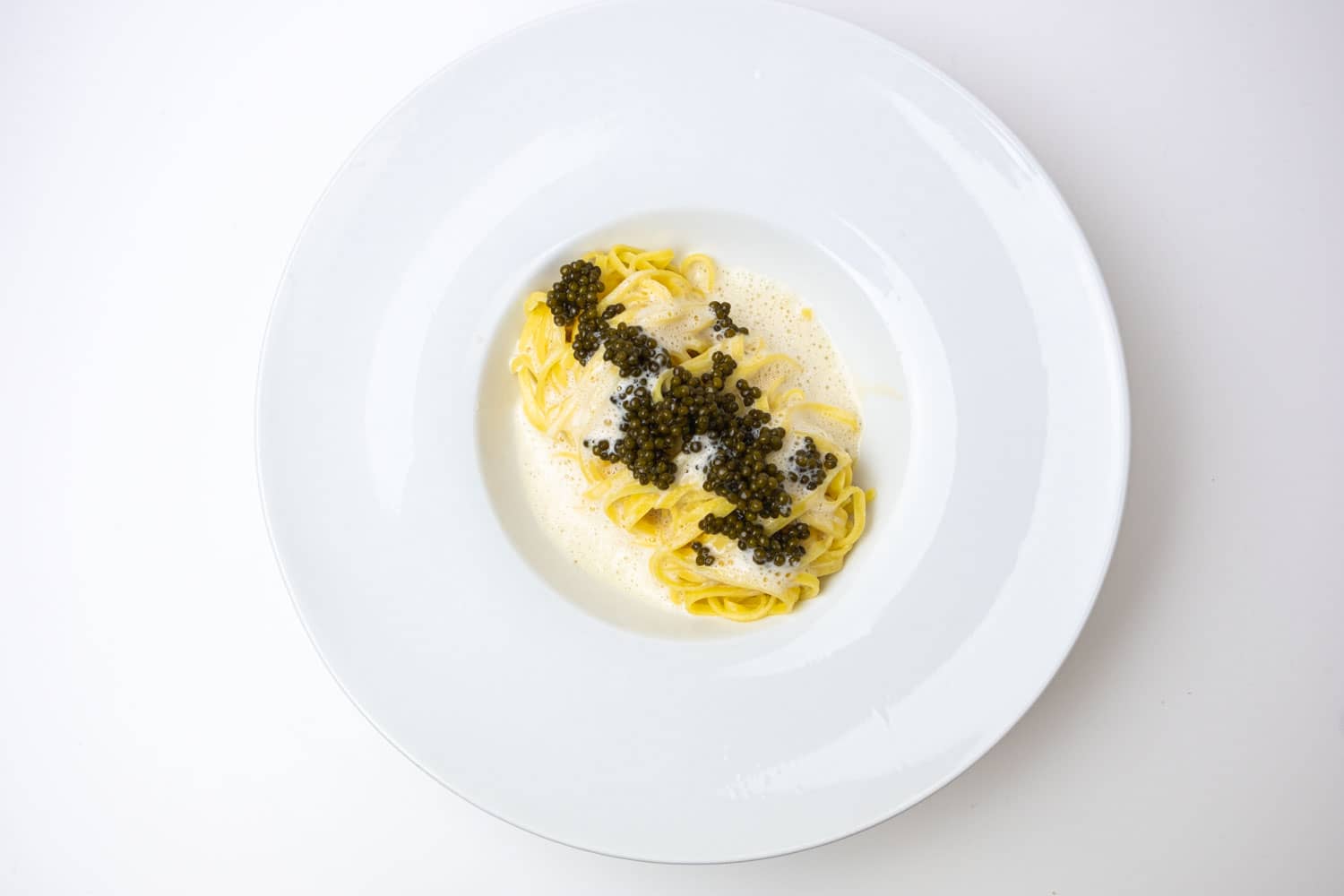 Spaghettini in cream with caviar Preparation time: approx. 35 minutes Reduced and elegant! A plate like from a good restaurant. …