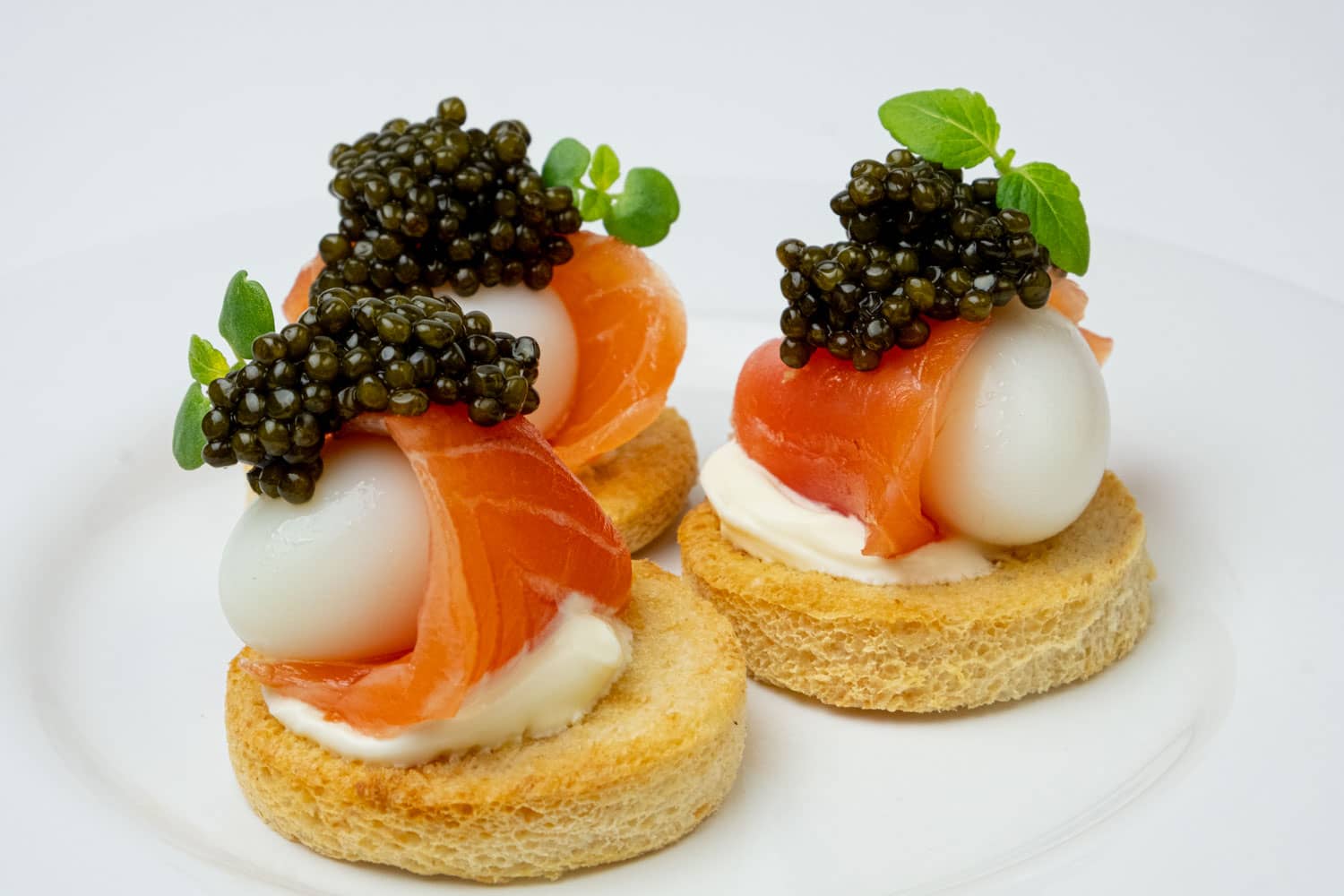 Quail egg "Ossetra" in a salmon coating
Preparation time: approx. 25 minutes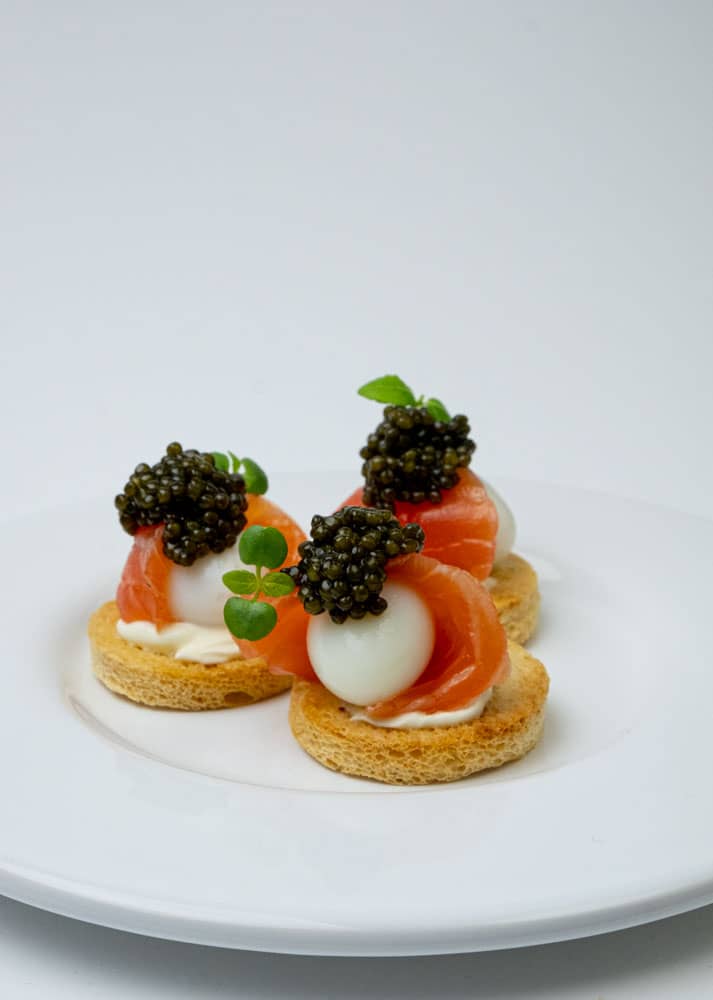 The classic triad of caviar, salmon and egg, here as a sophisticated finger food – that simply succeeds.
Our tip:
The 3 minute quail eggs are wonderfully soft as wax. Quail eggs that have only been cooked for 2.5 minutes are still slightly runny at the core, but need more care when peeling.
ingredients
12 quail eggs
some soft butter
50 g crème fraîche
3-4 slices of sandwich toast
120 g filet imperial
preparation
Using a slotted spoon, simultaneously place the quail eggs in boiling water and cook for 3 minutes – remove and cool in ice-cold water. Peel the eggs and rinse off the remains of the shell in cold water. Place on kitchen paper and set aside.
Turn on the grill. Cut out twelve 4 cm wide circles from the toast slices and brush thinly with butter. Roast on a baking sheet lined with baking paper in the oven on the first level until golden brown – it's best to pay attention, it's always very quick!
Cut the Filet Imperial into slices as thin as possible and place one slice around each egg like a scarf. Place a dot of creamy crème fraîche in the center of the toast. Place the coated eggs on top. Serve topped with caviar.
Bestellen Sie online: Kaviar, Wagyu, Saucen – Lieferung in 24h.
Unsere Liebe zum Produkt spiegelt sich in unserer gesamten Arbeit wider: Vom ausgezeichneten Geschmack jedes einzelnen Kaviars bis zum komfortablen Kundenservice sowie einer Lieferung binnen 24h. 
Weitere Rezepte rund um unsere Produkte
Unsere Kaviar-Kreationen, Imperial Wagyu, Saucen und weitere Produkte benötigen nicht viele Zutaten und sind genau deshalb wahre Gaumenfreuden. Vor allem setzen sie unsere großartigen Delikatessen perfekt in Szene. Begeistern Sie sich – und Ihre Gäste!
Grilled Akami Rump Steak with Grated Radish, Flake Salt and Sichimi Togarashi Preparation time: approx. 15 minutes Rump steak with …