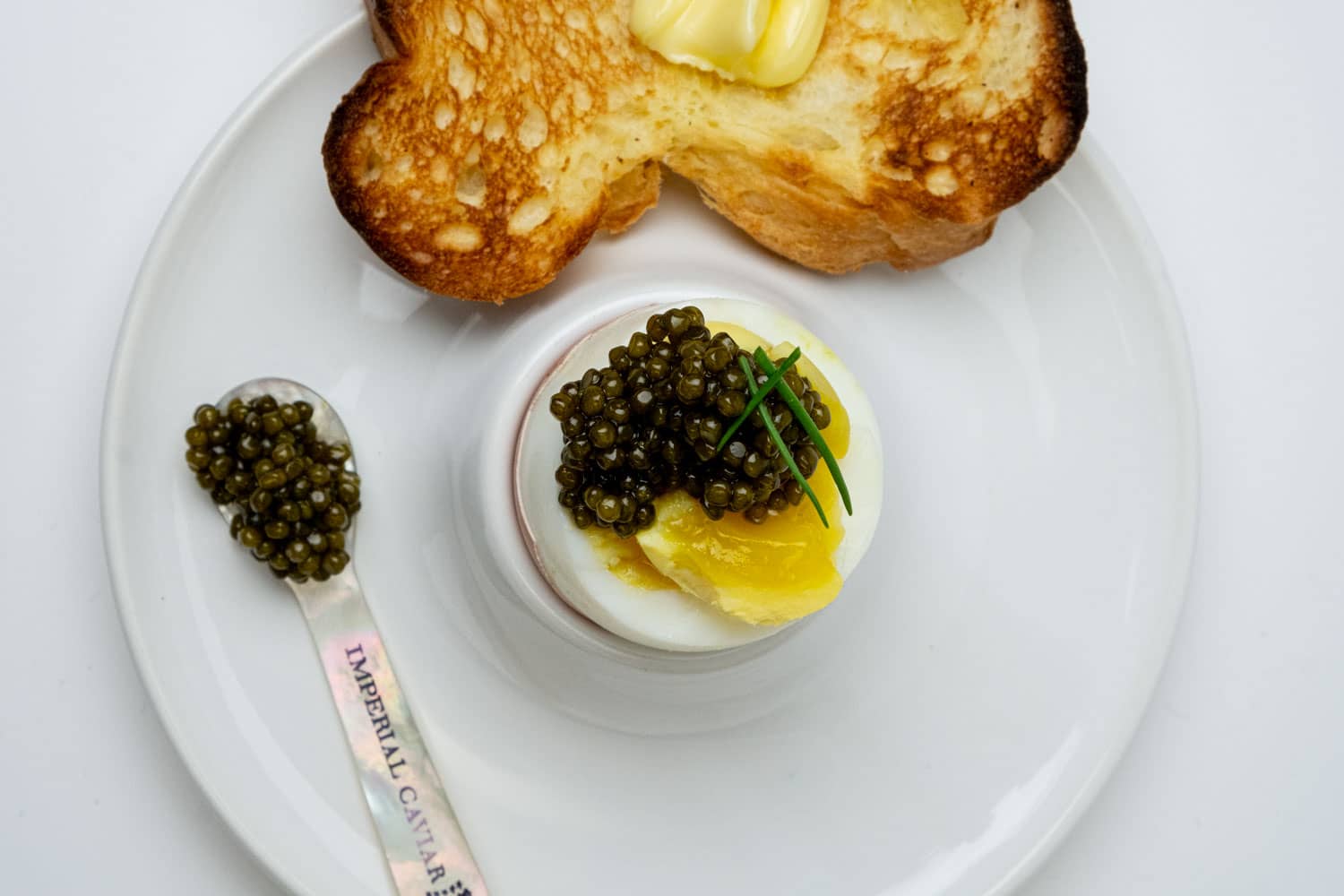 Breakfast Egg with Imperial Caviar and Buttered Toast
Preparation time: approx. 15 minutes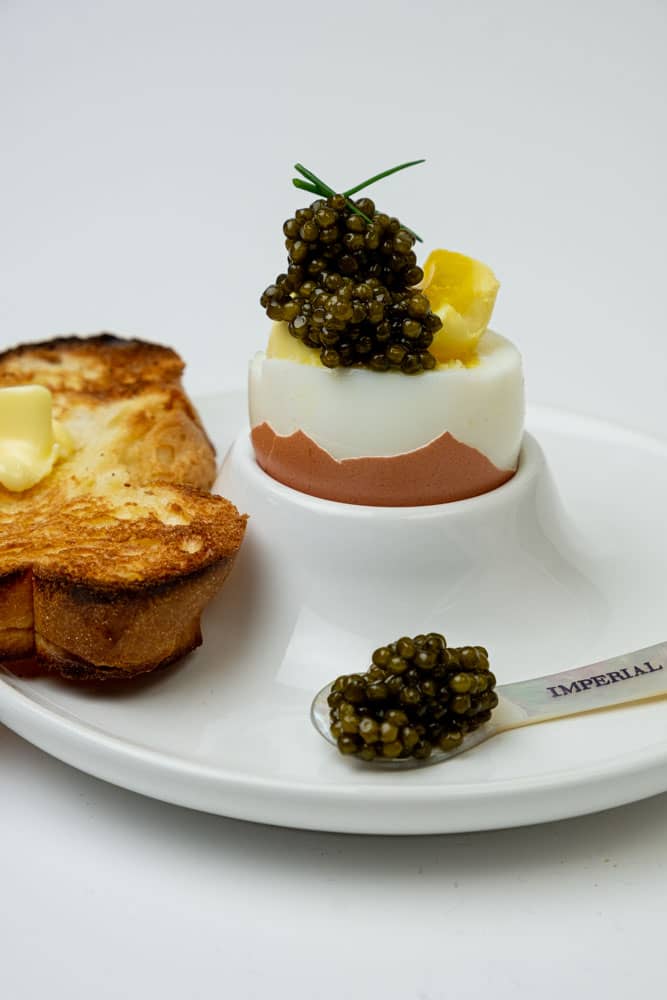 For the perfect start to the day!
One of the nicest and easiest ways to enjoy caviar: with a waxy (breakfast) egg and buttered toast. This is how good days begin!
Our tip:
Eggs have a natural protective layer and can be stored at room temperature for at least 10 days. For eggs that are stored in the refrigerator, the cooking time is about 60-90 seconds longer.
ingredients
4 eggs (M)

vinegar

4 slices of (brioche) toast bread

butter or sea salt butter

125 g Imperial Selection

chives (optional)
preparation
Prick the eggs and cook in boiling water with a dash of vinegar for 6 minutes. Toast the bread and brush with butter while it is still hot.
Rinse the eggs under cold water. Open at the table, top with caviar and serve with buttered toast. Optionally top with chives.
Bestellen Sie online: Kaviar, Wagyu, Saucen – Lieferung in 24h.
Unsere Liebe zum Produkt spiegelt sich in unserer gesamten Arbeit wider: Vom ausgezeichneten Geschmack jedes einzelnen Kaviars bis zum komfortablen Kundenservice sowie einer Lieferung binnen 24h. 
Weitere Rezepte rund um unsere Produkte
Unsere Kaviar-Kreationen, Imperial Wagyu, Saucen und weitere Produkte benötigen nicht viele Zutaten und sind genau deshalb wahre Gaumenfreuden. Vor allem setzen sie unsere großartigen Delikatessen perfekt in Szene. Begeistern Sie sich – und Ihre Gäste!
Manuka honey carrots from the oven Preparation time: approx. 10 minutes (+ 1 hour salt time for the carrots, 30 …
Grilled Akami Rump Steak with Grated Radish, Flake Salt and Sichimi Togarashi Preparation time: approx. 15 minutes Rump steak with …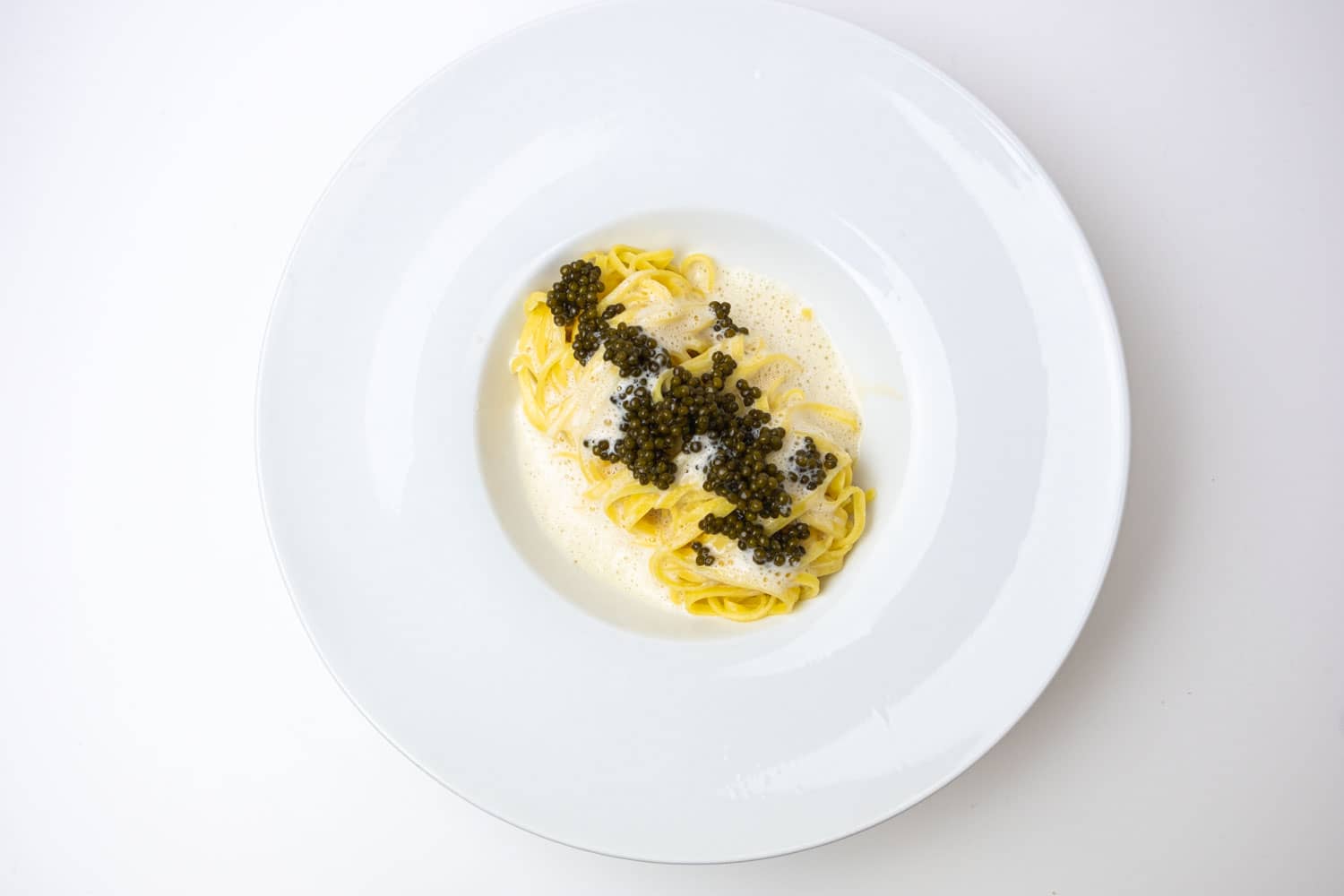 Spaghettini in cream with caviar Preparation time: approx. 35 minutes Reduced and elegant! A plate like from a good restaurant. …
Grilled Akami Rump Steak with Grated Radish, Flake Salt and Sichimi Togarashi Preparation time: approx. 15 minutes Rump steak with …
Filet Entrecôte Shimofuri with grated radish, ponzu shoyu, flake salt and sancho pepper Preparation time: approx. 20 minutes Entrecote in …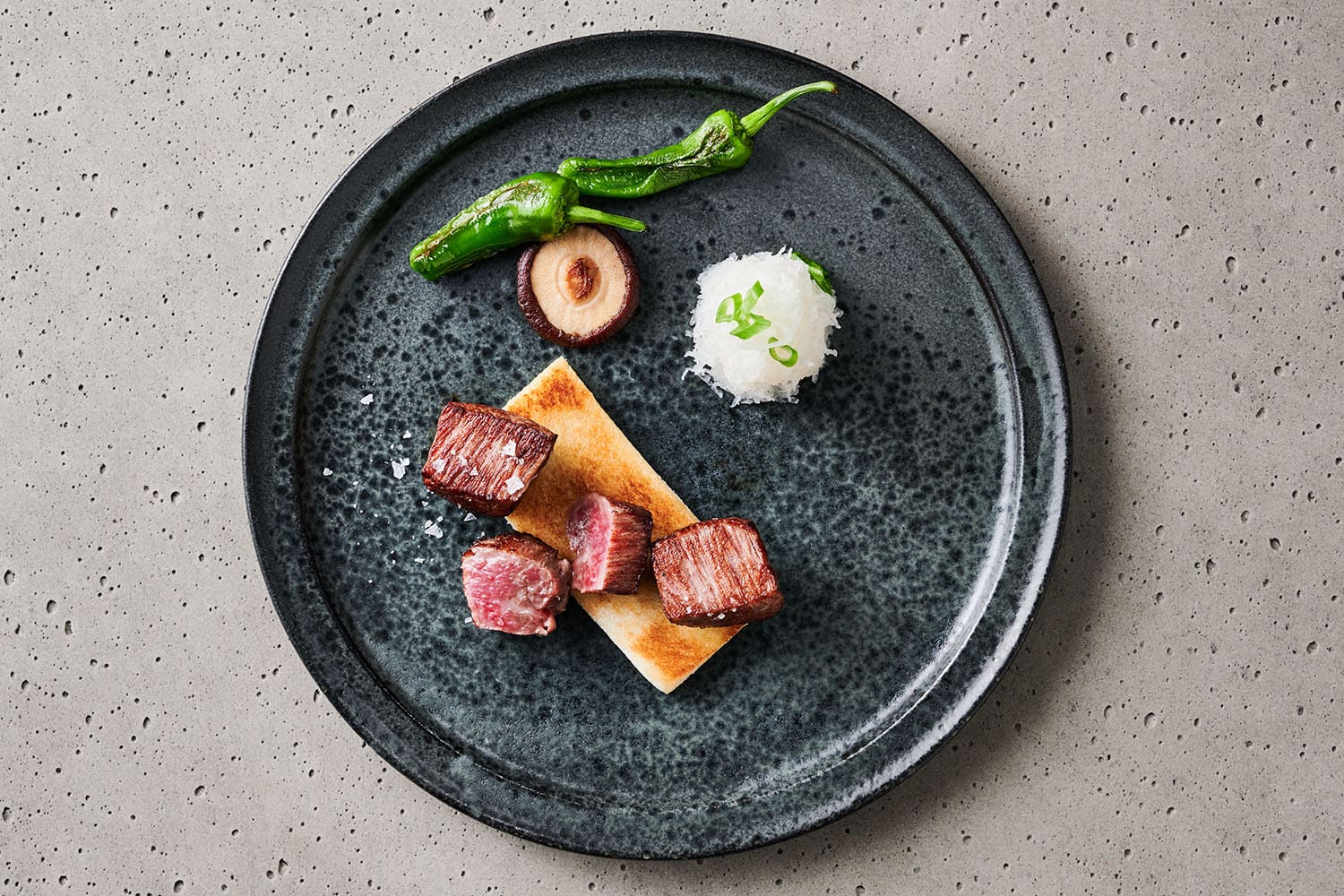 Imperial Wagyu Filet Mignon "Teppann Yaki Style" Preparation time: approx. 20 minutes Wagyu Mignon "Teppann Yaki Style" The idea for …