Imperial Caviar and Imperial Wagyu.
Exclusive delicacies with 24 hour delivery.
Treat yourself with our highend products. Surprise friends and family with a special menu, Or discover our wonderful products yourself. Try Imperial Caviar and Imperial Wagyu now! One more reason for us to do our best every day and to spoil you, dear customer, with the unquestionably constant, outstanding quality of our products!
Nothing else deserves this delicious gift of nature. Our love for the product is reflected in everything we do: from excellent taste to convenient customer service. Not only do we love to fulfill your individual wishes, each order also reaches you safely and quickly with Go! Express – even the very next day.
Imperial Wagyu. Award winning beef, from Miayzaki Prefecture.
Maybe the best meat in the world. Imperial Wagyu is authentic Japanese Wagyu from the Miyazaki prefecture. Only the very best pieces are specially selected for us and made up in practical sizes for you. We look forward to being able to share this new world of indulgence with you. Our 12 tips for safe preparation show how easy it is to prepare these delicacies.
Black pepper mill made of ash wood, with case-hardened stainless steel grinder from Switzerland. Diameter: 5cm, height: 15cm. The perfect addition to our Kampot Pepper range .
New: Highest quality Kampot pepper
Kampot pepper: a noble treasure! The pepper of the plant species Piper Nigrum has a globally protected designation of origin.
Its cultivation area is clearly defined – real Kampot pepper grows on plantations in the province of the same name in southern Cambodia, whose soil and climate offer the best conditions for the ripening of a top product.
Discover selected peppers from our partner Hennes Finest. The perfect combination not only with Imperial Waygu.
Black pepper mill made of ash wood, with case-hardened stainless steel grinder from Switzerland. Diameter:...
Exclusive Manuka Honey from New Zealand
Its unique quality and distinctive aroma make Manuka honey the most extraordinary honey in the world. It is made from the nectar of the South Sea or New Zealand myrtle — called "Manuka" by the Maori — which only grows in the mountainous regions of New Zealand. The indigenous population has traditionally used the leaves, bark and honey of this wild plant as a natural remedy for many ailments for many centuries.
Used internally or externally, it is particularly effective in treating infections, colds, wounds or inflammation.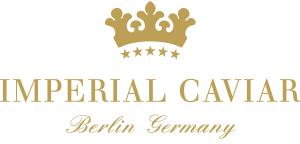 Caviar is a precious gift of nature that we pay great respect to every day. You can always expect the best quality from us. This is the only way we can make each of our customers happy.
Thanks to our experience from over 30 years of Persian caviar production and our passion for this unique product, we are now one of the largest caviar importers in Germany. Our motivation is continuously perfect results and consistently high quality for our customers, ranging from private consumers to large airlines and star restaurants.
Our production partner Kaluga Queen is one of the world's largest producers of farmed caviar and has been at our side since 2006.
Our Persian caviar masters are regularly on site at Kaluga Queen to select the best products for our customers and to fulfill individual wishes. We have the privilege of being the first local dealer to be able to select our products from over 70 tons.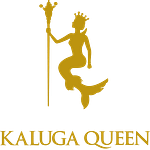 Express delivery with Go!
Orders placed between Monday and Thursday by 2:00 p.m. will be with you the following day.
We are here for you!
Call us or stop by spontaneously in Berlin Grunewald.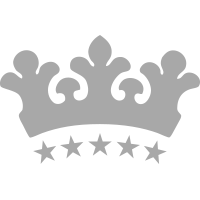 Your advantages when buying caviar
With every order you benefit from our customer loyalty program!
Imperial Caviar Newsletter
Subscribe to the Imperial Caviar newsletter now and register.
With your next order (over 100€ value of goods) you will then receive our starter kit with 16 blinis, excellent crème fraîche and mother-of-pearl spoons free of charge.